Mesquite, TX Scooter Accident Lawyer
In Mesquite, Texas, tourists and locals alike enjoy visiting Devil's Bowl Speedway and the Mesquite Arena. Others may seek out the hiking trails of Samuell Farm or off-road ATV trails to enjoy Texas' natural beauty.
Getting where you need to go can be challenging. Hundreds of motor vehicles speed along Interstates 20, 30, and 635. In town, you may see scooters vying for their places among the cars on the busy roadways. 
Unfortunately, collisions occur from time to time. If you were injured in a scooter accident in Mesquite, TX, a scooter injury lawyer can help you pursue justice. 
At Fielding Law, our clients are our focus. We give you direct access to our attorneys and charge no fee unless you win. You can trust us to deal with the insurance companies while you focus on your recovery.
Let's start by restoring your peace of mind. Call (214) 661-1537 to get your questions answered. The call and your initial consultation to discuss your legal options are free.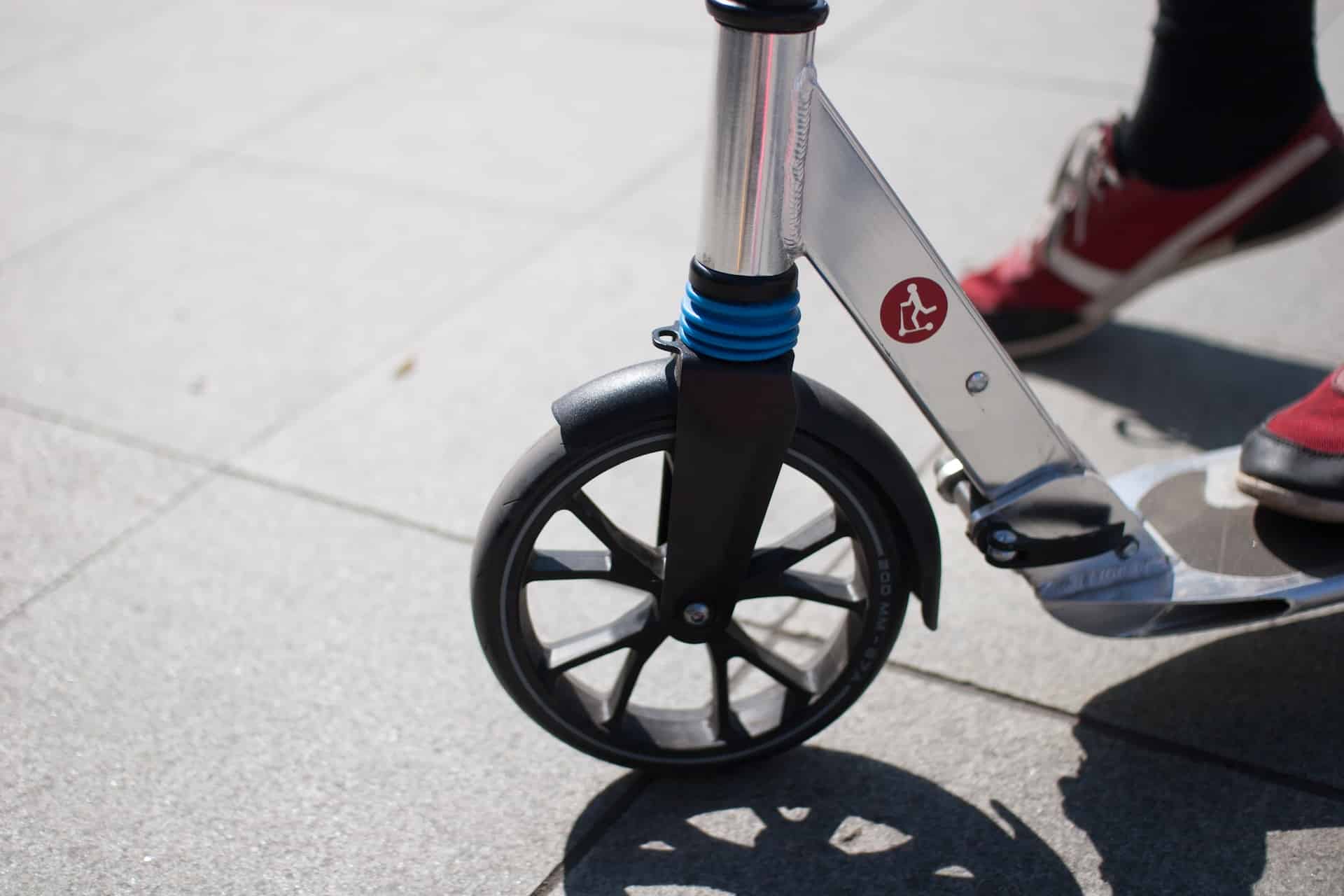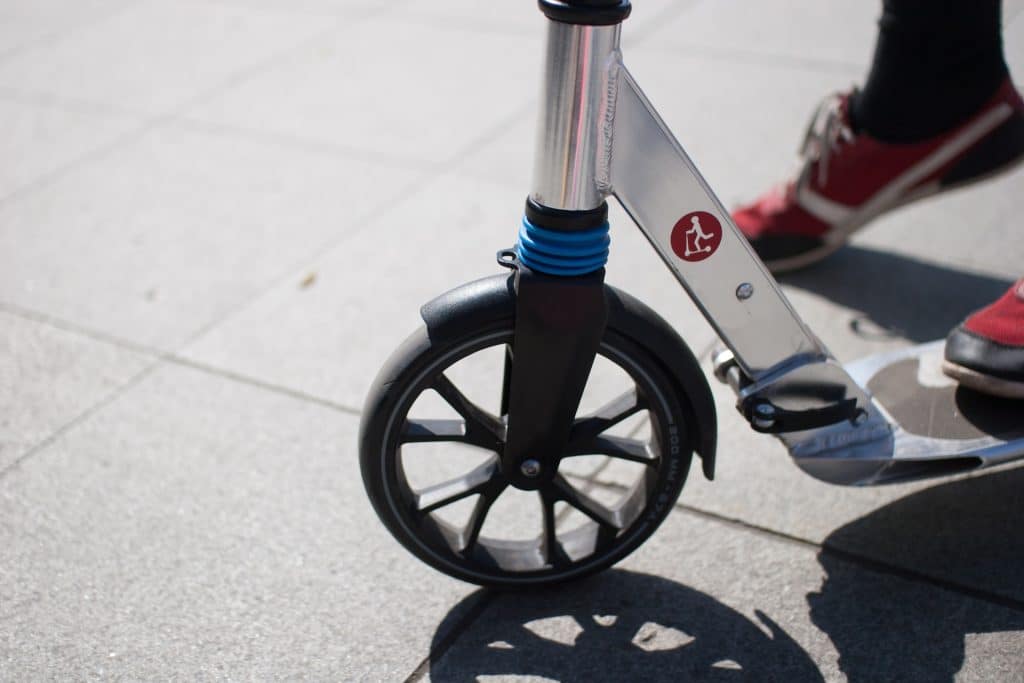 Understanding the Cause of Your Scooter Accident
In 2020, Texas saw over 8,000 pedestrian and pedalcyclist crashes occur. One 2022 research study indicates that motor vehicle accidents are the leading transportation-related factor behind micromobility (i.e. scooter, bicycle, skateboards, hoverboards, Segways) rider injuries. 
What are the causes behind so many accidents? The research article mentioned above sheds some insight. 
Mobility devices differ in speed
Observed average speeds of kick scooters vary between 7.5 and 12.4 miles per hour. Motorized scooters are generally faster, but a motorist might be unable to tell the difference between the two. When a driver is unsure of the speed of another vehicle or pedal cyclist, he or she can make mistakes.
To illustrate, suppose a driver wants to turn left at an intersection. A motorist unfamiliar with scooter speeds might assume it is approaching slower than it is. Accelerating to turn in front of the scooter could result in disaster.
Proper balance is essential 
Did you know that some newer scooters use self-balancing technology to help riders remain upright? Statistics show that riders of self-balancing scooters almost halve their odds of hospitalization. 
Scooter designers and manufacturers must take balance into account when producing mobility devices. If the design is unsafe or there is a manufacturing error, they could be held liable for resulting injuries. 
Further, marketers must ensure that the packaging adequately explains the safe use of the item. They must also inform the purchaser of potential risks.
The pavement affects rides 
Scooters can be ridden on various surfaces like asphalt, concrete, and gravel in Mesquite, Texas. The Streets Division of Mesquite is responsible for the maintenance and repair of:
Asphalt streets
Concrete streets and alleys
Handicap ramps
Curbs and gutters on major thoroughfares
Storm sewers and drainage structures
Bridges
Permanent barricades
Guardrails
Street cleaning
Emergency response to ice, snow, flooding, and traffic hazards 
Cracked or broken pavement can be hazardous for scooter riders. Potholes, ice, and other road hazards can also lead to collisions. Scooter riders can use Mesquite's sidewalks, pedestrian crossings, and bike lanes. Therefore, these areas should be clearly marked and respected by motor vehicle operators.
Scooter tires should be able to handle these common road types. Scooter producers must ensure their vehicles are safe for the environments in which they will be used. A Mesquite, TX, kick scooter accident lawyer can help you identify all possible causes of your incident. 
Why the cause of your scooter accident matters
How an accident happened and who was at fault determines who is responsible for paying for the resulting damages, including medical bills. In law, this principle is called liability, and sometimes several parties are liable.
Determining Liability in Scooter Accidents 
Determining who is responsible for an accident can be rather complex, but a Mesquite, TX, scooter accident lawyer can help you identify the accountable party.
Motorists 
Negligent driving practices can lead to severe scooter accident injuries. Motorists can be held liable for accidents triggered by:
Driving under the influence of drugs or alcohol
Driving while drowsy or fatigued
Failing to signal
Speeding
Operating an unsafe vehicle
Did a driver hit you or your scooter directly? Did a motorist's behavior cause you to swerve, fall, or strike another object? Either way, a scooter injury lawyer can take steps to recover compensation for your injuries.
Designers, manufacturers, and sellers
As discussed above, thoughtful scooter design is vital for safety. Designers and manufacturers may be liable for defective products. 
Distributors also have a responsibility for appropriate warning labels and packaging. The distributor might owe you compensation for your accident if product instructions were unclear or if users were not informed of potential risks.
Property owners 
Property owners and managers are responsible for keeping their premises safe. They should regularly inspect their property and fix dangerous problems promptly. Meanwhile, property owners should post warnings of known hazards or block off unsafe areas.
Fielding Law's Lawyers Lay the Groundwork for Success
You must prove the other party is liable for your injuries and accident-related financial losses to win a legal settlement. 
At our law firm, we prepare our cases thoroughly. Our Mesquite, TX, kick scooter accident lawyers can help you gather solid evidence, such as:
Accident scene photos
Video recordings of the incident
Eyewitness testimony
Doctor statements 
Professional opinions from accident reconstructionists and medical professionals
Police records 
Property damage estimates
Employment documentation to establish loss of earnings
The sooner you get in touch with Fielding Law's competent legal team, the sooner we can start building your case. Remember, starting a personal injury claim does not involve upfront costs at our law firm. You can rest easy knowing we don't charge for our services unless you win compensation. 
Prioritize Recovering Your Health 
Cars come equipped with all sorts of safety features. Airbags, seat belts, and crumple zones can significantly reduce the severity of accident injuries. Since scooters do not have these protections, accidents can result in devastating injuries, including:
Facial injuries
Road rash 
Paralysis
Loss of limbs 
Internal bleeding
Herniated discs
Psychological effects often follow traumatic experiences. Post-traumatic stress disorder (PTSD) is one example. Symptoms consist of:
Scary flashbacks, nightmares, and thoughts
Physical responses to actual or imagined threats
Depression
Severe anxiety
Treating and recovering from a scooter accident can take years. You might experience insurance company representatives pressing you to settle your claim. 
Don't be fooled. Profit-hungry insurance companies know that paying for ongoing medical treatment and psychological therapy is expensive. They save money when you sign away your right to compensation for the long-term effects of your accident.
A Mesquite, TX, scooter accident lawyer can help. At Fielding Law, our experienced attorneys can help you understand what your personal injury claim is worth. Why settle for less? 
Maximizing your compensation will help you afford life-saving professional help for your physical and emotional injuries. While you recuperate, our lawyers can navigate the legal system to win the compensation you deserve. 
Choose an Attorney With Focus
Fielding Law's attorneys have won more than $60 million for our clients in over 2,500 cases. One reason for our success is our focus. We put our clients' legal needs first so they can heal without worrying about the tedious details of a legal case.
Would you like to know what to expect from a Fielding Law scooter injury lawyer? Keep reading, or contact us to start the legal process today. 
Convenient ways to get in contact 
Our attorneys want to make your life as easy as possible. We invite you to reach out to our legal team in the most convenient way for you.
Visit our law office at 18601 Lyndon B Johnson Fwy #315, Mesquite, Texas, 75150. 
Call us toll-free at (877) 880-4090. Our phone lines are open 24 hours a day, 7 days a week. Let us know if you have a motor vehicle accident case in Texas, Utah, or Idaho.
Fill out the online contact form. A representative will get in touch with you shortly using the contact details you provide.
Click the "Start Chat" icon at the bottom of the page. Live representatives are always standing by to schedule your free consultation at your earliest convenience. 
Hard work with no upfront costs 
Our lawyer understands that scooter accidents are financially burdensome. The at-fault parties should pay for their mistakes, not you. So we only collect legal fees when we win your case.
Securing fair compensation takes diligent effort and knowledge of the Texas legal system. Experienced lawyers must also deal with insurance companies that try to avoid paying what accident victims are due.
Our Mesquite scooter injury attorneys can take the following steps to protect your rights:
Conducting a scooter accident investigation 
Handling legal correspondence with police, doctors, and insurance agents 
Negotiating fair settlements for property damage, lost wages, medical care, and non-economic losses
Keeping you updated on the progress of your case
Schedule a Personalized Consultation
Fielding Law has the resources and knowledge of a large personal injury law firm – but with the commitment of giving every person and prospective client individual attention from the first meeting.
Tell us your story. Our experienced legal team can give you free advice during your case evaluation, with no strings attached. 
If you decide to hire our lawyers, we will employ our persistent approach to maximize your compensation. Whether we settle or defend your rights in court, you can look forward to seeing the results of our hardworking legal team. 
We look forward to hearing from you as soon as possible. Dial (877) 880-4090 for a risk-free case evaluation at no cost.