Mesquite, TX Electric Scooter Accident Lawyer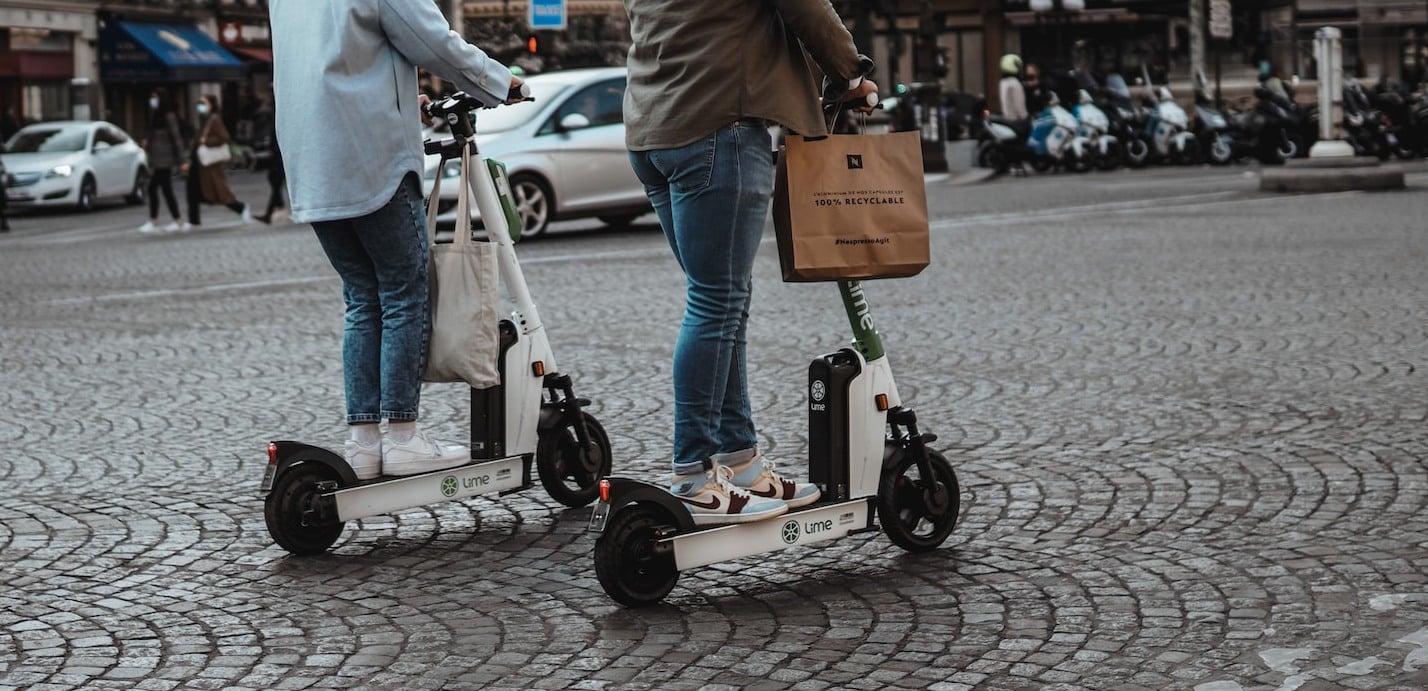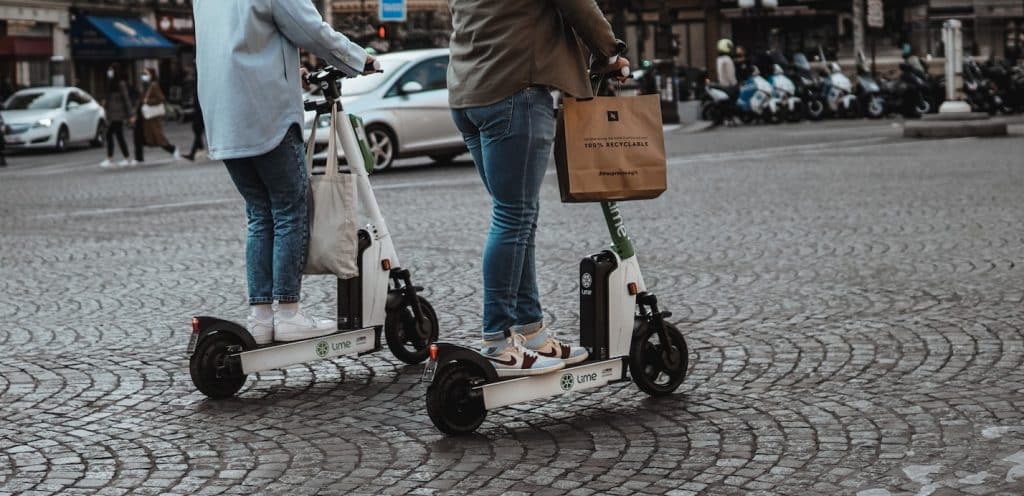 Electric scooters are becoming popular for getting around. Whether you borrow one or have your own, riding these e-scooters is an easy and budget-friendly way to travel but comes with risks.
Even if you do everything right and follow safety rules, there is still a chance of accidents. An accident involving an e-scooter rider or someone walking nearby can lead to serious injuries. This is because there is not much protection if you fall or crash. So, while e-scooters have perks, remain aware of the risks.
If you have been injured in an electric scooter accident, you can get legal assistance from a Mesquite, TX, kick scooter accident lawyer. Please contact a Fielding Law personal injury lawyer. 
You can call us at (877) 880-4090 or fill out our online form to speak with one of our attorneys about your personal injury case and how we can assist you as a client. Our law firm offers free initial consultations concerning personal injury law. Hablamos Español.
The Difference Between an E-Scooter and a Scooter
Scooters and e-scooters may look alike but operate differently. Push scooters are unpowered and have a platform and two wheels. For the scooter to move forward, riders keep one foot on the platform and kick the ground with the other foot. On the other hand, e-scooters are motorized and have an electric motor. When riding e-scooters, people stand on the platform and use the motor to move.
Because of these differences, push/kick scooters and e-scooters are usually not used the same. Kick scooters may be used for fun and leisure, but electric scooters are mainly used for getting from one place to another.
E-scooters can move up to 15 miles per hour with little effort from the rider. This makes them a convenient choice for longer trips. This higher speed also means e-scooters can be riskier than non-motorized ones. Their speed increases the chance of more severe injuries or damage if there is an accident.
E-scooters have been around for a while, but they have become much more popular recently, thanks to e-scooter rental companies. Companies like Bird, Bold, Jump, Lime, and Lyft have made it easy for people to rent electric scooters.
These companies scatter their motorized scooters throughout a city, for convenience. Anyone with a smartphone app can rent one. You pay a small fee plus the distance you travel. You can rent the e-scooter to reach your destination and leave it on the street when you are done.
Electric Scooter Rental Contracts
Renting an e-scooter is a fast and easy method of transportation. It is a convenient way to get around town. 
A Mesquite, TX, scooter accident lawyer can explain your rights regarding an accident with a rented electric scooter. It may all come down to interpreting the limits of the rental agreement.
Before riders rent a Lime scooter, a Bird scooter, or another company's e-scooter, they must sign a user agreement. These user agreements can differ in content, but they are legally binding. They typically include clauses limiting the company's responsibility in case of a scooter accident.
For example, Lime's user agreements state users must obey traffic laws. The rider must also conduct a thorough safety check before riding a Lime scooter.
These user agreements are lengthy and can be perplexing for riders. Nevertheless, despite their complexity, these agreements hold legal weight. If a rider violates any part of these agreements, the scooter company could hold him or her accountable for any damages to the scooter. The rider can also be held accountable for injuries resulting from an accident.
Suppose you have rented an e-scooter and are contemplating filing an injury claim. In that case, seeking advice from a personal injury attorney is prudent. Do this before discussing the accident with the scooter company or an insurance provider.
A scooter injury lawyer can assist you in comprehending the terms of the user agreement you signed. He or she can help you understand how they relate to your accident and the measures you should consider to safeguard your legal rights.
Causes of Electric Scooter Accidents
Electric scooter accidents often involve elements that could have been prevented. Among the most common reasons for e-scooter accidents are the following: 
Failure to abide by traffic laws: Accidents can more easily happen when people don't follow the rules of the road
Inexperienced drivers: Riders who are unfamiliar with scooters or traffic rules can be at risk
Riding on the sidewalk: Riding where it's not allowed, like on sidewalks, can lead to accidents
Manufacturing defects: Sometimes, accidents occur due to problems with the scooters themselves
Operating under the influence: Riding a scooter or driving a vehicle while under alcohol or drugs can be dangerous
Uneven pavement and potholes: Poor road conditions can contribute to accidents
If your e-scooter accident was caused by a reason mentioned above, you may have the option to take legal action to seek compensation for your injuries. Talk to an electric scooter injury lawyer to make sure.
E-Scooter Injuries
Electric scooters may seem harmless, but injuries from electric scooter accidents can be more serious than you might think. These motorized scooters can go fast, and many riders do not wear helmets. This can lead to a lot of severe injuries in e-scooter accidents.
The Journal of the American Medical Association (JAMA) and the Centers for Disease Control and Prevention (CDC) conducted two important studies on electric scooter accidents. Both studies concluded head injuries were the most frequent in electric scooter accidents. 
JAMA reported that 40 percent of the injuries they looked at were in the head area. Meanwhile, the CDC found that 48 percent of the injuries they studied involved head fractures, head cuts, or head scrapes.
Head injuries are the most common type of injury in electric scooter accidents. There are also other common injuries like:
Neck injuries
Cuts
Chest injuries
Abdominal injuries
Scrapes from the road
If you have been hurt and have injuries like the ones mentioned above or a similar condition resulting from the accident, please speak to a Mesquite, TX, kick scooter accident lawyer. He or she can assist you in getting the compensation you deserve.
Compensation After an Electric Scooter Accident
Electric scooter accidents can happen for various reasons. They occur due to carelessness and, unfortunately, even on purpose. If you have been hurt in one of these accidents because someone else acted carelessly or intentionally, you might have the right to file a personal injury claim against that liable person.
People who are injured in electric scooter accidents can seek compensation. Accident victims can get restitution to cover costs like medical bills, money they could not earn because they cannot work, damage to their property, and emotional harm.
A scooter injury lawyer can seek various types of compensation for an electric scooter accident claim, including:
Medical bills and expenses: This includes the money you had to spend on your medical treatment.
Emotional distress and mental anguish: You can also receive compensation for the emotional suffering and mental stress caused by the accident.
Out-of-pocket expenses: These expenses are any extra costs you incurred because of the accident, like transportation or prescription medications.
Loss of income: If you cannot work due to the accident, you can seek compensation for your lost wages, any job benefits, and future earnings you might have lost.
Diminished quality of life: If you have suffered a decrease in your overall enjoyment of life after the accident, compensation may be available to you.
Impairments and disabilities: If the accident caused long-term physical or mental disabilities, you can seek compensation for these changes.
Skilled care: This includes the money to cover the cost of specialized medical care you may need.
Rehabilitative therapies: If you need rehabilitation, compensation for therapies and treatments aimed at helping you recover could be available.
Decrease in quality of life: This relates to how much your life has worsened after the accident.
The amount of compensation you may receive for your damages is determined by the specific details of your case. For instance, if you have suffered severe injuries, your damages can be higher. Catastrophic injuries typically result in more pain and suffering, higher medical expenses, and a significant loss of income.
Conversely, sharing some responsibility for the e-scooter accident could lower the value of your claim. In Texas, contributory fault laws can reduce your compensation if you are found to share fault for the accident.
These are all important aspects that can be considered when determining the compensation you might receive after an electric scooter accident. Get to know your rights if you have had an electric scooter accident by speaking with a Mesquite, TX, scooter accident lawyer.
How Mesquite, TX Scooter Accident Lawyers Can Help You
Electric scooter accidents can lead to a lot of challenges in your life. If you or someone close to you has been injured in one of these accidents, we understand how frustrated you may feel.
The good news is that Fielding Law is here to help you. We are determined to make your legal journey easier and ensure you receive the compensation you deserve. You do not have to face this alone. Let a Mesquite, TX, scooter accident lawyer support you through this difficult time.
Schedule your free consultation with Fielding Law's personal injury lawyers. Send us a message or call our 24-hour telephone line at (877) 880-4090.