Product Liability Attorney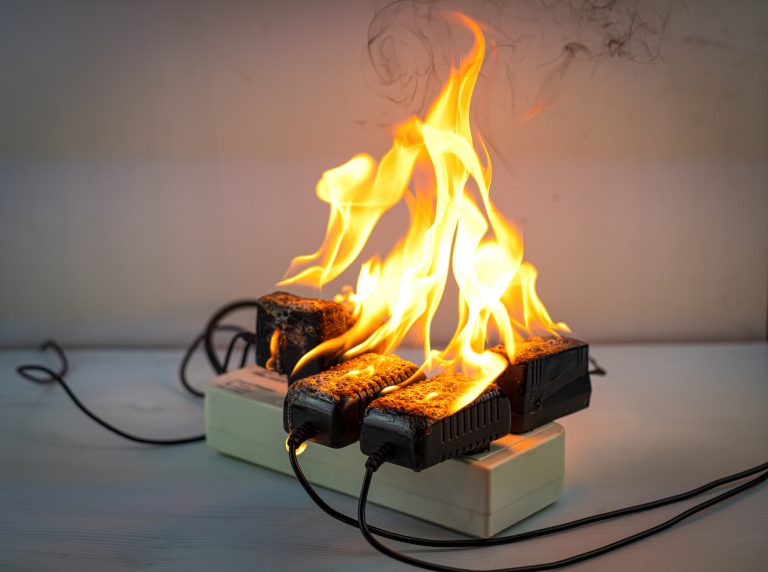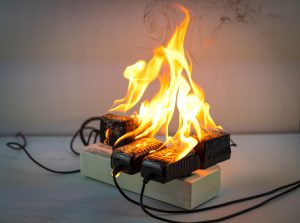 Every year, in spite of consumer protection laws and state-of-the-art production methods, people are injured while using a variety of consumer products. Manufacturers, wholesalers, and retailers have a legal obligation to be conscientious and thorough when it comes to the safety of the products that they make available to consumers. 
When the use of their product causes an injury, product manufacturers should be held responsible for the damages.
Have you or someone you care about experienced an injury or loss as a result of a defective, faulty, or dangerous product? If so, an experienced product liability attorney at Fielding Law can help to answer your questions and aid you in recovering compensation for such a painful and distressing situation. Our attorneys can protect your rights and ensure that you aren't taken advantage of by the defending party during your case.
What Is Product Liability?
Product liability is the legal criteria which states that manufacturers, distributors, suppliers, retailers, and others have a legal responsibility when manufacturing, or distributing a faulty product and that they are accountable for the injuries that these products cause. According to theU.S. Consumer Product Safety Commission (CPSC), property damage, injuries, and deaths from consumer product incidents cost the nation more than $1 trillion annually. In cases of product liability, a plaintiff must establish that the product which brought about the injury was defective and that this defect caused the product to be unreasonably dangerous.
A product liability injury can be the result of a defect or failing such as one or more of the following:
Defective Design- This means that the design itself is flawed and that products made to spec will present a hazard to users. Defective design means that all manufactured products from the production line are considered dangerous or defective. A faulty design could result in an entire product line being recalled.

Defective  Manufacturing –  In this case, the design was good, but a defect existed in an individual product or a lot. Manufacturing defects are among the most common type that lead to liability claims. A lawsuit that alleges a manufacturing defect claims that in the course of the manufacturing or packaging of the product, something occurred which made the product unsafe. A manufacturing defect results when a product is produced that does not comply with the original design. As a result, it fails to perform safely.
A failure to warn / insufficient use instructions-  If the product does not include sufficient instructions on safe use, or fails to disclose and warn of safety risks associated with the normal use of the product injury can occur due to unintentional misuse. Negligence in warning of the dangers of a device or product would include incomplete or inaccurate labels and warnings.
Who Is to Blame?
Determining who is responsible for a defective product in the distribution chain can be a complex matter. Liability for a defective product has the potential to reside with any party in the product's chain of distribution, for example:
The product manufacturer;
A manufacturer of product parts;
A party that installs or assembles the product;
The wholesaler;
The retail store that sold the product to the consumer.
What You Should Do If You Have Been Injured
Seek medical attention. As with any accident, it is wise to see a doctor and receive needed care for your injuries. Any resulting medical records will support your claim of a personal injury and help your case.
Accumulate and preserve evidence. To whatever extent possible, save and store the defective product. If you've reached out to the manufacturer about the defect and mentioned a resulting injury, they may ask you to send the defective product to them for "examination". Do not send them the product. This is a trick to try to get you to relinquish valuable evidence. Try to keep any packaging, instructions, labels, and the receipt from your purchase if you still have it. If possible, take photographs of both the product and your injuries.  Record what you remember happening from the accident. Gather the contact information of anyone who saw the accident. These items will prove to be important in establishing fault in a case.
Do not continue to use the defective product. Using a defective product, after knowing it is defective is not only dangerous but it could negate your future claim against the defendants.
Discuss your situation with a product liability lawyer.  It is critical to have a product liability lawyer on your side with the skill and experience needed to pursue your case and protect your rights and interests. Product liability often involves large companies with a team of their own lawyers whose job is to protect their client from having to pay compensation in lawsuits like yours. An experienced product liability attorney can ensure that you don't accept any low-ball settlement offers, don't accidentally relinquish your evidence, or accidentally say or do something that might invalidate your claim. Your attorney will make sure you are informed as to your rights and will represent you every step of the way.
How a Product Liability Lawsuit Can Help You
A product liability lawsuit gives consumers who are harmed by dangerous products an answer to their injuries and other losses.  By filing a product liability lawsuit, an injured consumer may be able to recover damages for:
Pain and suffering. Without question a product-related accident can result in intense pain and long-term, perhaps indefinite, suffering.  With a product liability lawsuit, you can determine if you qualify to obtain an award for damages which includes any pain and suffering that you have experienced physically, mentally, and emotionally.Additionally, compensation can be awarded for disfigurement and for the death of your loved one caused by the defective product. Damages may also be sought for the loss of companionship as well as the wages your loved one would have earned.
Medical expenses. The expenses incurred for treating an injury or an illness resulting from a defective product can be extremely expensive.  If you have hospital bills or have paid for medical treatment such as rehabilitation because of an injury resulting from a dangerous product, you could qualify for monetary compensation for these costs.
Other losses, such as lost wages, or possibly future wages you would have earned had you not been injured may also be awarded.
Our Product Liability Attorneys Can Help You
If you have been injured or made sick by a defective product, speak with a product liability lawyer right away.  The attorneys at Fielding Law are passionate about justice and can assist you in getting the compensation you are entitled to. We approach each case individually and will you the time and attention your case requires. Contact us for a free consultation to discuss your product liability claim today.