Mesquite Premises Liability Lawyer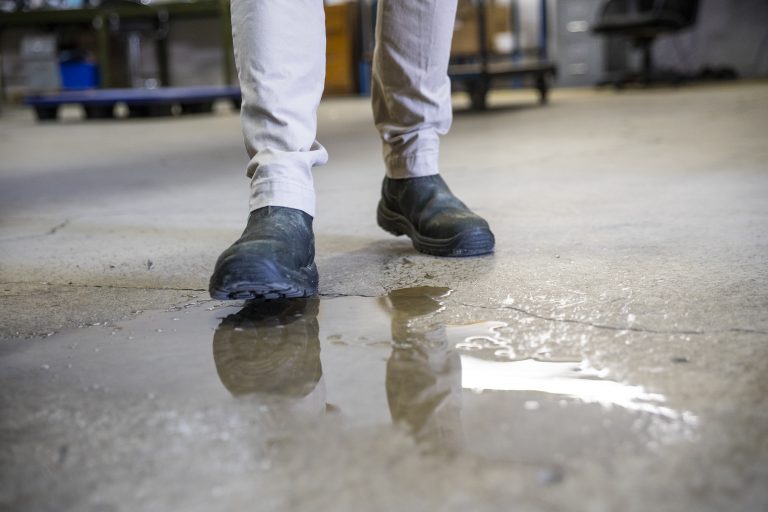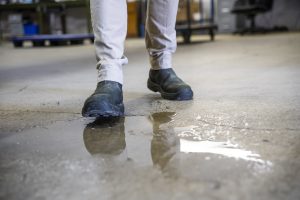 If you or a loved one suffers an injury on private property, it's important to know your options for securing compensation for the resulting damages. Premises liability law is the area of law governing property owners' obligations. When property owners fail to maintain their grounds and facilities, they risk injury to visitors on the property. Our Mesquite premise liability attorneys at Fielding Law want residents to know how to approach a premises liability lawsuit.
Premises Liability Lawsuit Frequently Asked Questions (FAQs)
What Is a Lawful Visitor?

A lawful visitor is a guest that the property owner invites to enter and remain on a property. An invitation for a property visitor can be explicit or implied. For example, the owner of a business does not need to explicitly invite each and every customer; the nature of a business establishment implies that all customers are welcome guests and lawful visitors. A lawful visitor has permission to be on a premises and did not force entry or trespass. According to Texas' premises liability laws, there are two types of lawful visitors:

Invitee

This is someone the landowner invites onto a property for commercial purposes. Examples include customers at a business. Invitee is the highest level of visitor and receives the greatest standards of care from a property owner. In Texas, a property owner owes invitees the following duties: 1) to repair known hazards, 2) to check for unknown hazards, and 3) to warn of existing hazards.

Licensee

This is someone who also has the landowner's permission to enter, but does so for the licensee's purposes, such as a contractor, salesperson, or social guest. Property owners also owe licensees duties of care, but to a lesser degree than invitees. A property owner must still repair known hazards and warn visitors, but does not have the obligation to check for hidden hazards prior to a licensee entering the property.

Unlawful visitor

This is someone who enters the property without the owner's invitation or permission to be there. Another word for an unlawful visitor is a trespasser. In Texas, property owners do not owe any duties of care to trespassers other than a duty not to cause them intentional harm. If the trespasser is a child under the age of 18, however, the landowner has a duty to keep the premises reasonably safe. This can mean covering pools, locking gates, and putting up fences to keep wandering children away from potential hazards.

What Is a Premises Liability Accident?

A premises liability accident is a personal injury event that arises out of negligent property ownership. When a property owner or controller fails to maintain a premises and keep it reasonably safe for visitors, preventable accidents and injuries can happen. Premises liability accidents may arise out of a dangerous condition or property defect that the owner reasonably should have noticed and repaired. Common premises liability accidents include Mesquite slip and falls, Mesquite dog bites, fires and burns, hazardous substance exposure, elevator/escalator accidents, and swimming pool accidents.
Premises liability accidents generally give the victim the right to file a personal injury claim against the negligent property owner. A premises liability accident claim requires the injured party (the plaintiff) to prove that the property owner was negligent in his/her care of the property. In other words, that a reasonable and prudent owner would have noticed the hazard and remedied it, preventing the accident. It is the plaintiff's burden to prove through evidence and witness testimony that the condition existed, the owner should have known about it, and that the owner was negligent in failing to repair it prior to the accident.
Plaintiffs in Texas have two years from the date of their premises liability accidents to file claims with the civil courts. Failing to meet this statute of limitations can mean losing one's right to file. The courts will generally refuse to hear a late claim. Even if the courts accept the claim, however, the defendant will likely use the missed statute of limitations as a reason for the courts to dismiss the case. The courts will do so with rare exceptions. Don't wait to talk to our attorneys about your premises liability accident.
What Damages Could You Sue For?

Lawful visitors to a property are either invitees, such as friends and family with express permission to enter the property, or licensees, such as individuals present on the property for business purposes. If such a lawful visitor suffers injuries or other damages due to a property owner's negligence, he or she may sue for medical expenses, pain and suffering, property damage, and lost income from missed time at work. Plaintiffs can only sue for the direct results of a property owner's negligence.
If an injury occurs due to a hazard on publicly owned land, the injured party will have a more difficult time securing compensation. Most municipalities and local governments place strict time limits on filing claims against government agencies. Additionally, some government agencies are immune to civil actions from private citizens and have specialized claims processes for filing grievances. Regardless of the situation, an injured person should address his or her medical issues as soon as possible, and then reach out to a reliable personal injury attorney to take the next steps.
Safety Hazards That May Cause Injuries
Property owners have a duty of care to lawful visitors on their properties to ensure their premises are free of safety hazards. If the property owner cannot immediately address a safety issue, then he or she must take steps to prevent injuries by warning guests of the hazard, or cordoning off the dangerous area. Some examples of safety hazards that might cause injuries to guests include:
Snow and ice accumulation

Some local governments have laws in place requiring private property owners to clear snow and ice from driveways and sidewalks within a certain time-frame after a snowstorm. In most areas, a property owner should have snow and ice accumulation cleared within 24 hours of a storm's end.

Cluttered walking paths

Hallways, staircases, landings, or other areas of a property present significant slipping hazards to visitors when cluttered with junk and debris.

Damaged stairs

Staircases require regular maintenance to ensure they are safe for use. A damaged handrail, guardrail, or crumbling steps, can cause major injuries like broken bones and head trauma.

Poor visibility or broken lights

Property owners should ensure the lights on their properties are functional, especially in places like stairwells or anywhere that could be a tripping hazard.

Slippery floors

 After a large spill, or after mopping a smooth surface, the property owner should place wet floor signs in the area to warn pedestrians of the slipping hazard.

Sinkholes or uneven ground

 If lawful visitors to the property often walk outdoors, it's important for the property owner to mark any hazards like sinkholes or ditches.
Anyone who has suffered an injury due to a negligent property owner in the Mesquite area can contact Mesquite personal injury lawyers at Fielding Law to schedule a free consultation. We provide clients with direct access to our attorneys, so we can give careful, one-on-one legal consultation throughout the entire lawsuit process. Contact us today to schedule a free case assessment, and we'll be glad to help you evaluate your options.
What Clients Say About Us:
"After the auto accident, we could not have done better than to have Mitchell Fielding represent us. He is knowledgeable and does the research. He will talk to you any time and lets you know that he is there to help with anything. This man will go the extra mile and then some. I hope we never have another situation like this, but if we did, Mitch is our go to guy." -Peter Pfeifer