Mesquite Uber and Lyft Accident Attorney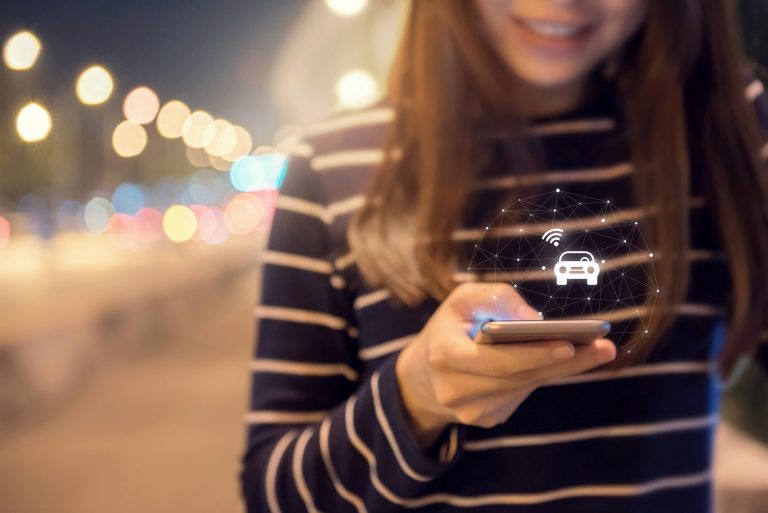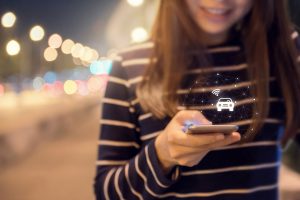 Currently, the number of rideshare drivers, such as Uber and Lyft, in the U.S. has reached into the millions. Research suggests that this number is going to continue to steadily grow in the coming years as more and more people utilize these services and choose to supplement their income with this type of work. As a result of this notable increase in these types of transportation services, there has been an increase in the number of accidents involving them.
Were you injured in an accident that involved a rideshare vehicle? If so, no doubt you want justice and to receive the compensation you are legally entitled to. At Fielding Law, we want that for you too. However, with rideshare companies being a relatively new concept, accidents involving Uber and Lyft can be a complicated puzzle when it comes to determining fault and holding the correct party liable. If you have been hurt in an Uber or Lyft car accident in Mesquite Texas, let the legal team at Fielding Law of Mesquite aid you in receiving the fair reparations that you deserve. We want to help you.
The Complexities of an Accident Involving an Uber or Lyft Vehicle
Auto accidents happen in Texas every day. According to the Texas Department of Transportation, in 2017 there were 14,282 serious injury crashes in Texas with 17,535 people sustaining a serious injury. Car accident cases are complicated and confusing enough for any victim. On top of that, accidents involving vehicles operated by Uber, Lyft, or other ridesharing services add another level of complexity to an already perplexing area of the law. In cases involving these transportation services, determining who is to blame is frequently not simple and straight-forward.
There are several factors to consider such as who caused the accident, the available insurance coverage, or whether you contributed in some way to the accident. These and other elements could affect who should be pursued for compensation for damages. 
In determining the potential value of your compensation, it is useful to identify whether you were the driver, the passenger, a pedestrian, or in some other way linked to the accident.
1)    You were hit by an Uber or Lyft driver. This would include if you were in your vehicle, someone else's car, either as the driver or as a passenger, or if you were a pedestrian. When a collision occurs and the Uber or Lyft driver is in transit on a rideshare trip and you experience damages or injuries, you would likely file a claim with the insurance policy held by Uber or Lyft. The complexity increases, though, if you were driving your own vehicle. In this case, your own insurance company will also be involved. 
2)    You were a passenger in the Uber or Lyft vehicle. In the accident, you may have received injuries or damages to your possessions that you had with you as a passenger. Was the Uber or Lyft driver responsible for the accident? If yes, the likely party for you to file your claim is against the insurance company for Uber or Lyft. Whereas, if the accident is the result of another source, such as another driver in their vehicle, then your claim might be filed against their insurance policy.
3)    You were the Uber or Lyft driver. Another vehicle collided with you causing an accident. When this occurs and you were actively working, perhaps in transit with a customer, you may have a potential claim against the at-fault driver.
These are just a few scenarios and are certainly not all of the various situations that can exist in a ridesharing accident. Actually, they are just the tip of the iceberg. However, these examples make the point clearly that legal claims involving ridesharing companies and drivers are usually a very complicated matter.
Regardless of the specific chain of events that developed in your accident that involved a ridesharing vehicle, it is wise to speak with an experienced auto accident attorney who is knowledgeable of the complexities of these cases and of the best way to handle your claim.
Whose Insurance Is Accountable in an Uber or Lyft Accident?
Both Uber and Lyft transportation service companies possess liability coverage insurance which will compensate for injuries caused by their drivers. However, this coverage is applicable only when the driver is giving a ride through the company app or waiting for a ride request.
Thus, rideshare drivers maintain two different insurance policies. One which insures them while they are an active rideshare driver and the other for when they are using the vehicle on their personal time, or for personal pursuits.
This dual insurance arrangement, covering one driver and one car, for both work and personal use, is confusing enough. However, it can become far more complex depending on the circumstances of the accident. For example, if the rideshare driver, while on his way to pick up a client, pulls into a convenience store, buys a soda, and then hits another car.  
Was the vehicle being used for personal use? At what point exactly was he and was he not a rideshare driver? Whose insurance is responsible and when?
This is just one of the many times when having legal representation who can precisely navigate these tricky legal waters is very advantageous.
Often there are multiple insurances involved. This can become especially difficult to navigate due to the presence of these multiple insurance companies and their different policies. It can create confusion as the insurance companies attempt to circumvent responsibility and minimize the coverage of their policies.
Because of this, we strongly recommend discussing your accident with a lawyer at Fielding Law. We can aid you in presenting your claim and in determining the correct policy and manner in which it should be filed.
What You Should Do (And Not Do) When in An Accident with An Uber Or Lyft Driver
Should you become involved in an accident with an Uber or Lyft driver, the following are important actions and cautions you should remember to do and not do:
 Report the accident to the authorities immediately. You can either call 911 for a serious emergency or contact the

Mesquite Police Department

directly.  Have police and emergency medical services come to the accident scene in order for the accident to be accurately and properly documented. Do this even if you are not sure if anyone is hurt. Injuries could manifest themselves later in the day or even in the coming days. 
If a police officer is not available to be at the scene of the accident to create a police report, Texas law requires that you complete and submit a Driver's Crash Report within 10 days of the accident if the accident caused injury or death, or at least $1,000 in property damages.
Take pictures. While ensuring your safety and that of others, try to take photos of everything you can. In these situations, more photos are better than not enough. Excess and unimportant photos can be discarded later. If you are too badly injured to take the photos yourself, ask someone else with you to do so. Of course, never put yourself in harm's way to take pictures. If possible, take photographs of the vehicles involved, the scene from all angles possible, nearby signs, and anything else that might assist in proving liability.

Seek medical attention right away. Ignore the inclination to minimize a headache or dizziness. They could be grave signs of significant injuries, such as traumatic brain injuries, concussions, or spinal injuries. Let a trained medical profession decide whether your injury is serious or not. Be sure to go to the hospital and be assessed there.

Exercise caution in talking with an insurance company and do not sign anything or accept payment from them. Frequently, insurance companies will highlight a fast payment settlement to encourage you to quickly accept their offer. However, their offer will likely be low and unjust compensation. Nor is it uncommon for insurance companies to apply intense pressure and persuasion on victims of an accident to get you to yield to their interest. They may try to get you to sign papers, release documents, or other measures that ultimately benefit the insurance company and reduce your compensation.

Get legal representation as soon as possible. You can inform any insurance representatives that contact you that you will have your attorney call them to discuss matters further. If an insurance company calls wanting to speak with you, and it is not your own insurance company, make a note of the person's name, direct phone number, as well as any other identifying information they provide. Politely inform them that you would feel more comfortable having your attorney discuss the matter with them. Respectfully terminate the call and contact your lawyer.
Fielding Law is Here to Help
If you have been injured in the Mesquite, Texas area in an accident involving an Uber, Lyft, or another rideshare vehicle, it's important to get the legal assistance you need from an attorney who has experience in these difficult and intricate cases. Our team of personal injury attorneys at Fielding Law in Mesquite, Texas are here to provide you with the representation that you need help you achieve the fair compensation that you deserve.
To speak to a member of our personal injury team about your accident today, fill out an online case evaluation form or call (214) 661-1537  today.