Mesquite Taxi Accident Lawyer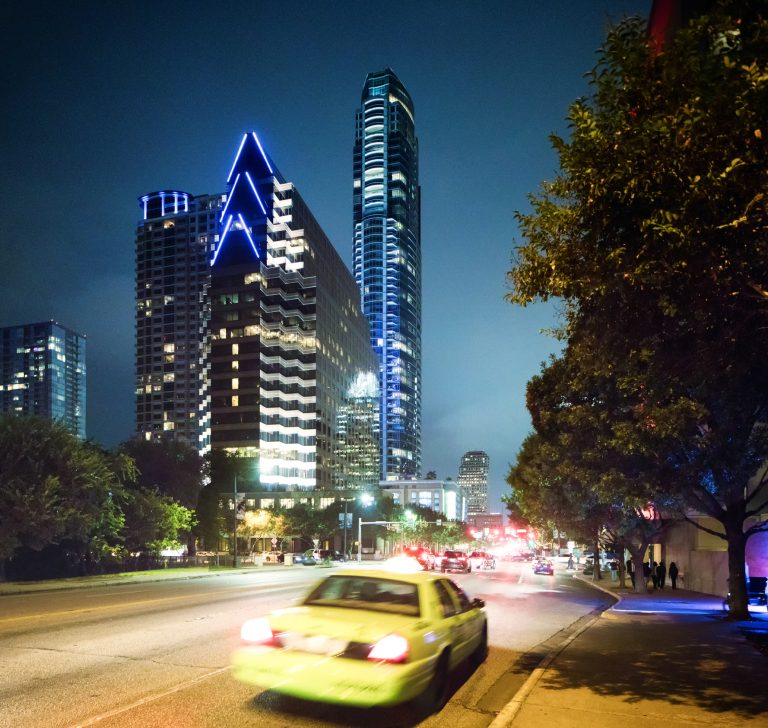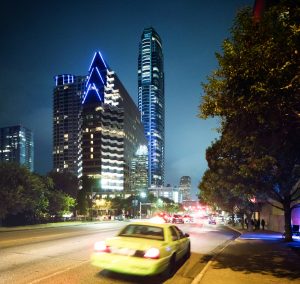 Taxi Accident Lawyer in Mesquite, Texas
Taking a taxi is convenient, and part of the appeal is that you have one less thing to worry about as your driver takes you wherever you want to go. Unfortunately, accidents involving taxis do happen. In an instant, your life can become filled with medical concerns, monetary problems, and insurance questions. Meanwhile, a complicated and confusing legal process must be navigated for you to receive just compensation.
Dealing with insurance companies on your own can leave you feeling like you were trampled at the rodeo, but you don't need to defend your rights without help. If you have been injured in an accident involving a taxi, the Fielding Law attorneys in Mesquite, Texas, want to help you recover financially while you center your attention on recovering physically and emotionally after such a traumatic ordeal.
Who is Accountable for a Taxi Accident?
After an accident in a taxicab, it may not be immediately or completely clear who you should pursue in order to obtain the compensation you need to pay for your escalating medical costs, lost wages, and other damages.
An accident involving a taxi could involve multiple parties that are liable for your injuries. It could be a seemingly simple matter such as the taxi driver being distracted. Perhaps the driver was fiddling with the radio, reading a text message, or using a phone. Maybe it's even more complicated than that. Was another motorist involved? Was the other motorist the distracted driver? Were both drivers distracted?
Although it may have been determined that the taxi driver caused the accident, the taxicab company may be liable for the injuries of the passengers in the taxi. A company that operates a taxicab business is required to hold an insurance policy that has higher minimum limits of liability than a typical motorist's auto insurance policy.
The question of who is accountable, and to what extent, can quickly become complicated. Having the assistance of an experienced legal team on your side can be crucial, as these factors can determine the outcome of your case.
What if You Were Hit by a Taxi?
If you were in another vehicle that was hit by a taxi, your injuries and damages could potentially be even more severe than if you were riding in the taxi itself. Again, liability must be established for you to receive compensation. 
Facts that help to establish liability include whether the taxi driver was driving while distracted or in violation of traffic laws such as when running a red light or stop sign or driving faster than the legal speed limit. Other factors to be investigated in determining liability is whether the cab driver had been driving aggressively, was fatigued, or under the influence of drugs or alcohol. These are all important details which the lawyers at Fielding Law know how to determine and use to successfully win you full compensation after the accident.
If possible, some important steps that you can take after taxi accident include the following:
Seek medical attention.

Not only is it important for your health but having documentation of your injuries will be valuable in supporting your claim.

Report the accident.

The documentation of the accident by the police can be a key piece of evidence in establishing liability for your case.

Collect the contact information of all parties involved.

This includes people who may have witnessed the accident. Be sure to obtain their names, phone numbers, and insurance information.

Take photos if possible.

Of course, do not put yourself in danger. However, photos can aid tremendously in establishing who is at fault.

Record the taxicab registration number.

The name of the cab driver may not be enough to connect the driver with the taxicab company that may be liable.
Someone to Fight for Your Rights
Even after the party to blame has been established, as well as who is legally accountable, another fight begins. The fight for obtaining the fair amount of legal compensation you deserve. Not only for the costs that are countable, including medical bills, damaged personal property, and future medical expenses necessary for a full recovery, but also for the pain and suffering that you have experienced.
If there were multiple passengers or injured parties, the sum of the claim for all parties involved could surpass the insurance coverage available or the amount the insurance company sees fit to pay. It may be necessary to hold the at-fault driver personally accountable, outside of the insurance coverage.
It can be emotionally exhausting and mentally taxing to undertake the fight for your legal rights, especially while recuperating after an accident. Having an experienced attorney working on your behalf to negotiate firmly with the insurance companies and other involved parties will spare you a headache and help you to achieve the best results.
Fielding Law Attorneys will Help You
Following a taxi accident, you may have severe injuries, emotional trauma, and extensive damages and recovery costs. Such things on their own can be distressing and debilitating for you, let alone having to fight for justice while coping with such terrible effects from the accident.
The taxi accident lawyers at Fielding Law in Mesquite, Texas, are ready to advocate on your behalf to protect your rights and ensure your full recovery. Call us today for a free consultation and our legal team will provide you with the legal knowledge and support you need to be awarded the just compensation that you deserve.