Mesquite Bus Accident Attorney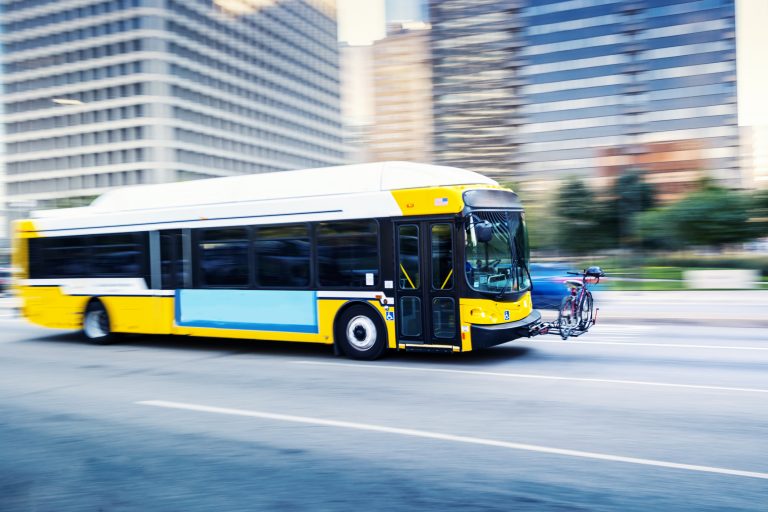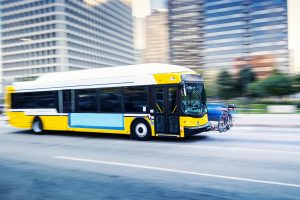 Call Fielding Law Mesquite today to get FREE consultation (214) 661-1537 | Available 24/7 
Buses provide an affordable and convenient means of travel for the residents of Texas. There are a variety of different buses on the road including school, tour, and city transit buses. Typically buses are a safe mode of travel, however, accidents involving these large vehicles are often devastating.
If you or someone you love has been injured in a bus accident contact the compassionate, knowledgeable and aggressive attorneys at Fielding Law today. We will answer any questions you have, explain your legal options, and work hard to get you the compensation you are due. 
Why Are Bus Accidents So Tragic?
 According to the National Highway Traffic and Safety Administration (NHTSA) there are approximately 300 bus accidents every year. The following paragraphs highlight why when bus accidents do occur, they're often so tragic. 
Buses carry more people than regular vehicles. In a car accident, even a multi car pile up, typically there are only a few people who are injured. Buses may be transporting dozens of people at once. When an accident occurs it can mean dozens of injuries or fatalities. 
Their size makes them dangerous. An average car weighs about 4,000 pounds, whereas a city bus can vary in weight from 25,000-40,000 pounds. Their large size means they have longer starting and stopping distances than a regular sized vehicle. Buses are also have more of a chance in rolling over in an accident. Their sheer mass combined with speed, can have tragic consequences for anyone in their path. 
Pedestrians are injured or killed in bus accidents. Passengers on the bus are not the only ones at risk of being injured in a bus accident. Those who are waiting to board, especially young children standing too close to the curb, or who don't look both ways before crossing the street are at risk of being hit. Other pedestrians, bicyclists and motorcyclists can also be victims of bus accidents.  
Buses don't have the safety features other vehicles do. Bus passengers are often not provided with a seat belt, or choose not to wear one. Also most passenger vehicles are now equipped with airbags that deploy in the case of an accident, you typically won't find these on buses. Backpacks, purses and other cargo is often thrown into an overhead bin and can turn into flying projectiles when there is an accident. 
Responsible Parties in Bus Accidents
Bus Drivers.   Bus drivers are instructed to adhere to specific codes and regulations to ensure passenger safety. All too often these rules are ignored, leading to tragic bus accidents. The following are some common reasons why drivers are found liable for bus accidents:
Bus Companies. A bus companies top priority should be the safety of it's passengers.  Sadly, cutting costs is all to often prioritized over safety. Bus companies in Texas are required to properly maintain their buses regularly. They are also obligated to comply with government hiring regulations, and ensure their drivers are adequately trained. When these safety guidelines aren't met bus companies can be found guilty of negligence. 
Other Drivers. In some instances, the accident is caused by another driver's careless actions. In this case, the other drivers involved in the accident can be held liable.
Whatever the cause of your accident may be, rest assured the lawyers at Fielding Law firmly believe that negligent drivers and bus companies should be held accountable for their actions. 
What Should I Do After the Accident?
After a bus accident your first priority of course is to seek medical attention for yourself and any other injured parties in the accident. After you have made sure everyone is safe and that the police are on their way, it would be a good idea to start gathering evidence for your case.
Gather the following evidence immediately after the accident to support your case:
Take pictures of the scene, including all vehicles involved in the accident. Photograph your injuries and those sustained by the other passengers. Continue to take pictures of your injuries for days afterwards.

Write down the names and badge numbers of the officers investigating the case. Obtain copies of the incident reports.  

Gather statements from witnesses to the accident and obtain their contact information in case they need to be contacted at a later time. 

Write down any information that you remember about the accident. Every detail, however seemingly minor, can be helpful in establishing negligence. 
Gather this evidence in the days and weeks following your accident:
Record any out-of-pocket expenses incurred

Proof of days of work and wages missed

Write down days and times of all doctors appointments. Obtain copies of results from scans, tests, or other treatments. Record your symptoms and pain experienced.  
What If the Government Owns the Bus?
Public transportation is typically provided by state and federal governments. Public buses may be owned by the city and school buses are property of the local school district. Filing a lawsuit against the government is complex. The United States government has a law called Sovereign Immunity which protects them from lawsuits. Luckily, this law isn't all encompassing and you can file a personal injury claim or a bus accident lawsuit against any transportation company, including the federal government. 
However, even though you can file a claim against the government, it is still a complicated process.  There are a lot of forms to fill out and deadlines to be met. For example, the statute of limitations for filing an accident claim is typically 2 years or more, but a claim against the government may need to be filed within 6 months of the accident.  If you file past the deadline you could be denied any compensation regardless of how serious your injuries are. Don't risk losing your chance at financial compensation, call Fielding Law today to setup an appointment with one of our experienced attorneys. 
How Much Compensation Can I Receive?
Bus accident victims often suffer injuries physically and emotionally. These injuries can lead to serious financial difficulties. The amount of compensation may be due, depends on the specific facts of your case. Potential types of compensation that our attorneys can help you recover are:
Why Should I Hire an Attorney from Fielding Law?
Regardless if your bus accident was caused by driver negligence, the bus company, or another driver on the road, the expert attorneys at Fielding Law are ready to fight to get you the justice you deserve. We have the resources and knowledge to fully investigate your case, gather evidence, and build a strong case in support of your compensation. Fill out an online evaluation form or call us today to set up your free consultation.