Mesquite Permanent Injury Lawyer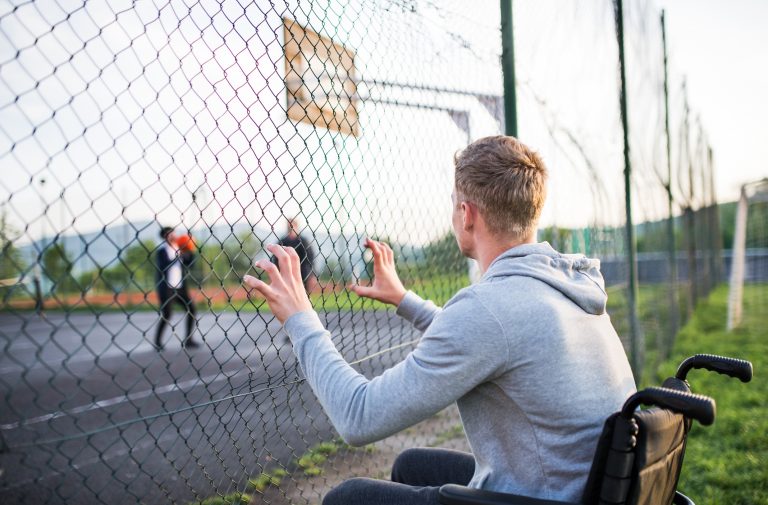 Mesquite is a beautiful city known for Tex-Mex cuisine, football, and a thriving economy. After a permanent injury, individuals may lose the ability to experience or enjoy these and other things that make living in Mesquite so rewarding. When residents and visitors sustain permanent injuries, the Mesquite personal injury attorneys at Fielding Law help them pursue claims against those responsible for such unfair, life-changing circumstances. 
What Are Permanent Injuries?
Permanent injuries may include any number of diagnoses that permanently affect the way someone looks, behaves, or feels. These victims will never achieve a maximum recovery that allows them to return to their former lives. Many will never live independently again.
Some of the most common permanent injuries our attorneys see in the Mesquite area include:
Disfiguring burn injuries

 Scarring and complications from burn injuries can cause permanent disfigurement, limit mobility, and alter sensation in affected areas. Some burn victims will experience chronic pain for the rest of their lives and undergo several surgeries.

Traumatic brain injuries

Mesquite Brain injuries range from mild, recoverable concussions to permanent and serious damage. Permanent brain injuries may affect a person's ability to talk, function, control movements, process information, remember, or sense the world around them. Complications including seizures and PTSD may plague a traumatic brain injury victim for the rest of his or her life.

Complete and incomplete spinal cord injuries

 The spinal cord relays messages to and from the brain to the rest of the body. When damaged or severed, it loses that ability. Mesquite Spinal cord injury victims may lose the ability to feel or move certain body parts. Many spinal cord injuries result in paralysis. Individuals may never again walk or perform basic daily activities on their own after a serious spinal cord injury.

Amputations

Car accidents, falls, equipment accidents, and accident complications can all lead to amputation injuries and prevent individuals from working in their chosen professions.

Specific injuries

 Various accidents can cause individuals to lose specific sensations including the ability to see or hear. Other injuries may create chronic pain. These specific losses permanently affect the way someone engages with the world around him or her.
A permanent injury will always have a profound effect on an individual's life. When careless, reckless, and malicious behaviors contribute to or cause permanent injuries, our firm helps those who are injured seek fair compensation.
Compensation in Permanent Injury Accident Claims
Accidents involving permanent injuries often produce the highest settlements and verdicts because an individual will experience losses that last a lifetime. At Fielding Law, we work with financial experts to calculate the comprehensive losses an injury has and will cause. In permanent injury claims, our clients may secure compensation to cover current and future medical expenses, treatment transportation costs, home health care, missed work, lost earning potential and income, pain and suffering, lost life experiences, and missed opportunities.
Our goal is to help permanent injury victims enjoy increased financial security after a serious injury. If someone else caused your permanent injury, you should not have to pay out of pocket for your injury or endure a lower quality of life without recompense. We will use the full scope of the law to protect your right to full and fair compensation. To learn more about how we can help you after a permanent injury accident, read what former clients have to say about our firm and reach out to our Mesquite Personal injury lawyers today. We are open 24/7 contact our firm, we have several locations.