Mesquite Rear End Accident Attorney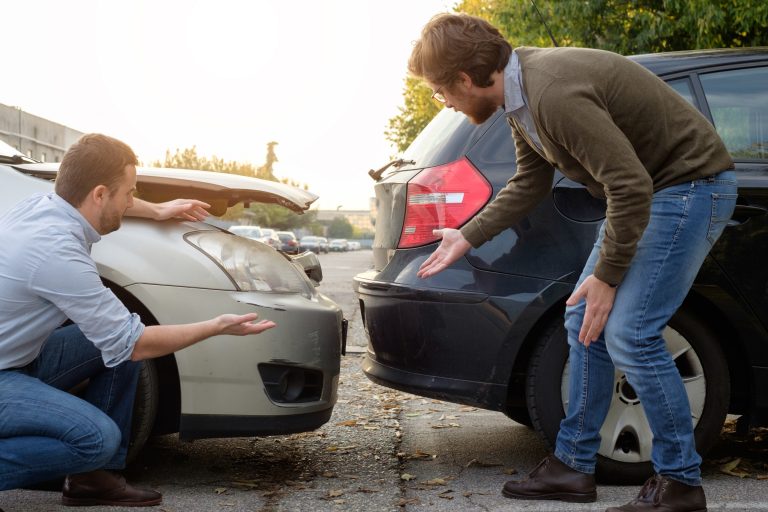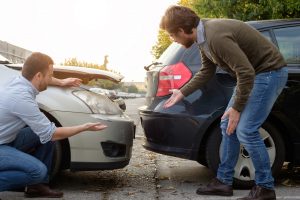 If you have recently been injured in a rear-end accident, you are not alone. Rear-end collisions are one of the most common kinds of motor vehicle accidents—both in Texas and in the US as a whole. It is estimated that, nationwide, 500,000 people suffer injuries in one of the 1.7 million rear-end collisions that occur on American roads each year.
Even though a rear-end accident may seem like a minor mishap, it can result in serious major property damage and injuries with long-term consequences for the victim's health and well-being. Physical trauma may include whiplash, traumatic brain injury, or spinal injury. All these injuries require immediate treatment and, in many cases, long-term rehabilitation.
As the victim of a rear-end collision, you likely know the cost of such treatment. Indeed, drivers injured in a rear-end collision are often overwhelmed by mounting medical bills and other losses, all of which can quickly cripple most budgets.
Recognizing how prevalent rear-end collisions are and how financially devastating they can be, Fielding Law personal injury attorneys in Mesquite, Texas, are offering to assist you in your journey towards medical and financial recovery. As lawyers dedicated to representing rear-end accident victims, we have developed and perfected proven strategies to help each client obtain the full amount of compensation deserved for his or her injuries.
There's no reason why you should deal with your difficult situation on your own—call our Fielding Law office in Mesquite to schedule a personal consultation with one of our dedicated attorneys. We will gladly listen to your story, analyze your case, and advise you regarding the best course of action available in your case.
Rear-End Collisions—Whose Fault is It?
Who is the at-fault party? This is the central issue in every personal injury compensation claim and lawsuit. As the injured party, you need to prove that the accident occurred due to negligence or recklessness of the other driver which directly caused your injuries.
While proving fault is a challenging and demanding process, a rear-end collision is almost always thought to be the fault of the driver who hit the car in front. This means that if someone smashed into the back of your car, chances are high that our attorneys will be able to bring your case to a successful resolution, ensuring financial compensation for your injuries and other financial losses.
Legal Representation in Controversial Rear-End Collisions
As dedicated rear-end collision attorneys who have represented countless individuals affected by such crashes, Fielding Law injury attorneys recognize that not all rear-end accidents are made equal.
While it is true that in the grand majority of cases the driver who hit the car in front will be found liable for the resulting property damage and injuries, fault in rear-end accident cases isn't automatic. At times, the driver in front may have done something unusual or illegal which contributed to—or caused—the accident, thus mitigating the other driver's fault.
Some of these situations may include:
The brake lights of the rear-ended car weren't functioning
The driver of the rear-ended car stopped suddenly to make a turn and failed to execute the maneuver
The driver of the rear-ended car reversed suddenly and without any apparent indication
The rear-ended car experienced a malfunction, but its driver failed to pull over and failed to turn on hazard lights
Modified Comparative Negligence in Texas
Texas is a comparative negligence state. Thus, an individual's financial compensation for the injuries sustained in an accident will be reduced if they are found partially liable for the accident.
This means that if the injured driver is found to be 30% at fault for the accident due to his or her negligent actions, the damages the driver is entitled to will be reduced by 30%. In addition, if the driver whose car was rear-ended is found to be more than 50% at fault, then he or she will not be entitled to any damages at all.
Common Injuries in Rear-End Collisions
Rear-end collisions can cause serious injuries. If you have been involved in such an accident, your first step should always be to ensure your safety while avoiding any actions that could aggravate the injuries you may have sustained. Even if you cannot immediately identify any visible signs of injury, you should see a medical provider who can assess your health as soon as it is safely possible.
Common injuries related to a rear-end collision may include:
Whiplash
Back injuries and spinal cord injuries
Head trauma, concussion, and traumatic brain injury
Disfigurement
Other long-term injuries resulting in chronic pain
Compensation Claims For Rear-End Collision Injuries
While physical pain and injuries are often the most immediate effects of a rear-end collision, its financial impact can be equally stressful and have even greater repercussions for your long-term well-being. That's why our Fielding Law attorney will aim to help you completely reverse any negative financial consequences of your injuries by making sure all your monetary losses are fairly and fully compensated.
By filing a personal injury claim against the party who caused the accident and your injuries, you may be able to obtain compensation for the following kinds of losses:
Medical bills for your initial and long-term treatment
Rehabilitation costs
Lost wages
Since your injuries may have resulted in you experiencing chronic pain as well as emotional trauma, our lawyers may also choose to pursue a compensation claim that takes into account this non-monetary impact of your accident. 
You may be able to obtain the following non-economic damages:
Pain and suffering
Emotional distress
Mental anguish
Contact Us Today for a Free Case Evaluation
Fielding Law rear-end collision lawyers have successfully represented hundreds of men and women in our community who suffered unjust injuries as a result of a car accident.
We will represent your case with the same dedication, intelligence, and passion, aiming at nothing short of the full amount of compensation to which you're entitled. We provide comprehensive legal assistance which means that you will not have to deal with red-tape or other legal formalities at any stage of the personal injury case proceedings. We handle any contact with insurance companies as well.
We are well aware that money can be the main concern for accident victims. That's why we guarantee no upfront expenses for any of our clients. We are 100% client-focused and all of our attorneys work on a contingency fee basis, which means that you pay no fee at all unless we are able to ensure financial compensation for your injuries.
Contact us without delay to obtain a free case evaluation and a personal consultation with one of our highly trained and experienced attorneys.