Mesquite Pedestrian Accident Attorney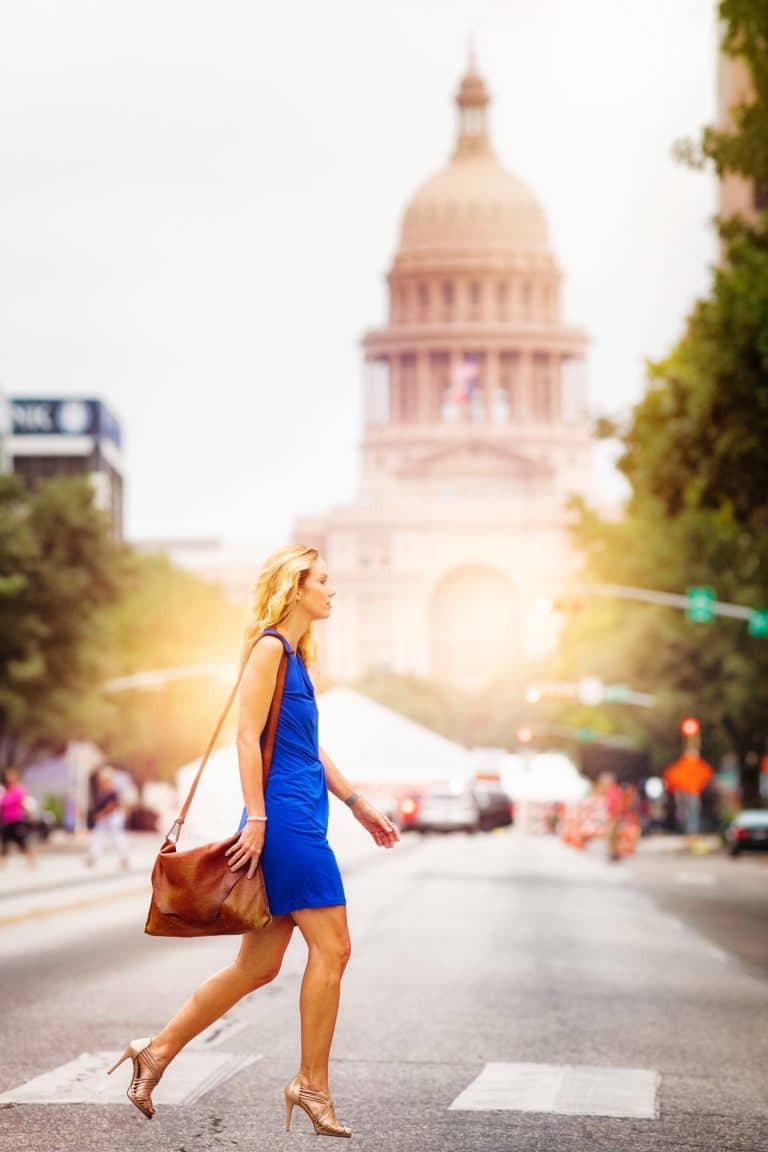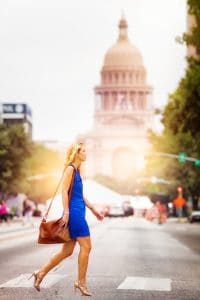 At Fielding Law, we know how to help our clients who have been involved in pedestrian collisions. These are some of the most harmful traffic events possible. Victims often suffer serious injuries such as broken bones, head injuries in Mesquite, and brain damage. Our team works closely with the community to increase awareness and boost efforts regarding pedestrian safety in Mesquite. Unfortunately, negligent drivers, distracted walkers, and dangerous city infrastructures contribute to dozens of pedestrian collisions every year. If you or a loved one have been seriously injured in a Mesquite pedestrian accident, our attorneys can help you seek full financial recovery.
What to do after getting hit by a car
After a collision with a motor vehicle, you will likely be in a state of shock. The most important thing is to remain calm and assess yourself for injuries. Don't move if you feel injured unless you are in immediate danger where you are. Wait for paramedics to arrive and safely move you. If you suffered an injury to your neck, back, or spine, moving the wrong way can worsen the damage. Always call 911 and request an ambulance after a pedestrian collision. Injuries are highly likely, even if adrenaline from the collision prevents you from feeling them at first.
If the other driver remained at the scene, gather his or her information. Get the driver's full name, phone number, license plate, and insurance information. Your cell phone can be a helpful tool for recording this information after a crash. Take photos of the scene of the collision and your injuries if you can. If you are too injured to collect information, ask the reporting police officer to take down information for you. In most cases, the officer will create a police report with critical information.
In the event of a pedestrian hit-and-run, remain on the scene and find out if anyone witnessed the collision. Get the names and contact information of any witnesses. If possible, note the license plate numbers or make/model/color of the vehicle that struck you. Take note of all nearby businesses or parking lots to revisit later. They may have security cameras that captured footage of the vehicle that struck you. Call the police and report a hit-and-run. Visit a hospital for your injuries as soon as possible. Keep a copy of your medical records, police report, bills, and other documents relating to the crash. Once you receive treatment for injuries and can think clearly, contact an injury attorney.
Dallas: A Dangerous Place for Pedestrians
Dallas is a one of the most walkable cities in the United States. Thousands of pedestrians walk to work, grocery stores, restaurants, parks, and downtown attractions every day. Yet, Dallas also came in 25th place among the most dangerous metro areas for pedestrians in a national study. The study reported 1.32 per 100,000 pedestrians die in the Dallas–Fort Worth metropolitan area every year – making Dallas the third most dangerous area in Texas (behind Houston and McAllen).
The most common areas for pedestrians in Dallas are downtown and uptown. The city is making an effort to create "complete streets" in recent building projects, or streets with the safety of motorists, bicyclists, and pedestrians in mind. The city is building more walking trails, sidewalks, and crosswalks to accommodate the large number of walkers. Still, Dallas's street grid is unusual, confusing, and dangerous for motorists and pedestrians. Instead of using one comprehensive grid system, Dallas has strange intersecting angles and confusing interchanges.
Walking through Dallas can be a significant risk, especially to out-of-town visitors who aren't familiar with the city's roads and intersections. While pedestrians must take care to obey crosswalk signals and right-of-way rules, it is the motorists with the greatest responsibility. Motorists have the power to seriously injure and kill pedestrians. All drivers must navigate the bustling city streets with the utmost prudence and attention to the road. A moment of distraction or carelessness can mean life or death to a vulnerable pedestrian.
What Makes Pedestrians More Vulnerable?
From 2005 to 2014, there were 888 pedestrian deaths in the Dallas–Fort Worth area. This is a greater number than the McAllen area (115), El Paso (158), Austin (257), and San Antonio (421) for the same time frame. Texas saw a total of 558 pedestrian deaths in 2015 alone – a 14.3% increase from 2014. The reason for the high number of pedestrian injuries and deaths in Dallas is a combination of driver/pedestrian negligence and confusing city infrastructure. Pedestrians are vulnerable to collisions in Texas for reasons such as:
Age

Elderly pedestrians may not see or hear crosswalk signals correctly and walk out into the road when it's not safe to cross. The elderly may also cross more slowly, increasing potential chances for collisions. Children are also at increased risk, as they may dart out into traffic unexpectedly.

Alcohol use

Intoxicated pedestrians are at a higher risk of collisions because they may walk in the roadway or jaywalk. In about 48% of fatal pedestrian accidents, either the driver or the pedestrian was alcohol-impaired.

Speeding

 Speeding drivers increase pedestrian vulnerability because they are less able to come to complete stops before crosswalks and intersections. They may run red lights or roll through stop signs, increasing the likelihood of striking pedestrians.

Unsafe intersections

 Many intersections in Dallas are confusing and unsafe for pedestrians. They cater to vehicles and don't make it obvious who has the right-of-way. Lack of marked crosswalks and pedestrian control signals can also increase the danger of walking.

Lack of visibility

Walking at night is more dangerous than walking during the day. At night, pedestrians can be difficult to see. Wearing bright, reflective clothes or carrying a flashlight can improve pedestrian safety.

Negligent drivers

Drivers who are drunk, drowsy, distracted, or otherwise negligent put pedestrians at the greatest risk. They can make fatal mistakes that injure and kill pedestrians. These accidents are always preventable with due care behind the wheel.
Pedestrians are our most vulnerable roadway users. All motorists must take due care to prevent pedestrian collisions as much as possible. Pedestrians do not have the hard metal shell that motorists do to protect them in collisions, nor do they have a bicycle to act as a buffer. When a vehicle strikes a pedestrian, it hits the vulnerable, unprotected body. Areas such as school zones and construction zones are particularly dangerous for pedestrians because they must come in close proximity to traffic. Collisions in these protected areas may result in greater penalties on the at-fault driver. You could seek advice from a Mesquite car accident lawyer to see what your options are.
Common Injuries When Vehicles Strike Pedestrians
Adult victims most commonly sustain injuries to the lower extremities, including the knees and lower legs. The front bumper of the oncoming vehicle typically first strikes the lower extremities, causing the pedestrian to fold toward the point of impact. The pedestrian's upper body and head may then come into contact with the hood of the vehicle. Finally, the pedestrian may collide with other parts of the vehicle, such as the windshield or roof, or the roadway depending on the speed of the crash.
The severity of pedestrian injuries will depend on the speed of the vehicle, the height of the vehicle, and the height of the person. Child victims will more commonly suffer injuries to the chest, neck, and head, as the front of the vehicle collides with these areas first. The most common types of injuries in pedestrian collisions are bone fractures, traumatic brain injuries, musculoskeletal injuries, and superficial injuries.
Minor pedestrian accidents can result in lacerations, contusions, and broken bones, while serious collisions can lead to traumatic injuries to the brain, spinal cord, and internal organs. While most people will eventually recover from pedestrian accident injuries, some will live with lifelong disabilities, disfigurements, or chronic pain. These are what the court calls "catastrophic" injuries – they are eligible for the greatest amount of compensation in a personal injury case. If a loved one died in a pedestrian collision, you may be able to file a lawsuit for a Mesquite wrongful death.
Establishing Negligence and Liability in Pedestrian Collisions
At Fielding Law, we have the ability to go up against virtually any defendant in a pedestrian collision case. We've handled cases where the defendant was a driver, a product manufacturer, and a government entity such as the city of Mesquite. There may be many entities at fault for a single collision. It often takes help from an attorney to investigate the pedestrian crash, identify the defendant(s), and choose the best outlet for recovery. The right choice for you may be settlement negotiations with an insurance company, a claim through your own insurer (if involved in a hit-and-run), or a personal injury lawsuit.
To prove your claim and receive damage recovery, you must establish the other party's negligence. This involves showing the defendant owed you a duty of care, breached this duty, and caused or at least contributed to your collision. Examples of a breach of duty of care are a driver who was texting behind the wheel, a product manufacturer that created a defective crosswalk signal, and a city that failed to incorporate a safe place for pedestrians to cross. There are many possible breaches of duty that may have caused your accident. An experienced pedestrian accident lawyer can help you prove your case in front of a judge or jury.
There is a chance that you may have been at least partially at fault for your recent accident. You may have entered a crosswalk without waiting for the signal or jaywalked where there was no crosswalk. In Texas, comparative fault does not bar you from financial recovery as long as the courts find you 50% or less responsible for the collision. Even if you contributed to your injuries you still have options, contact our Mesquite personal injury lawyers at Fielding Law to discuss your options. You could be eligible for compensation. To schedule a free consultation at our Mesquite office or over the phone or online, call (214) 661-1537 .
What Clients Say About Us:
"After the auto accident, we could not have done better than to have Mitchell Fielding represent us. He is knowledgeable and does the research. He will talk to you any time and lets you know that he is there to help with anything. This man will go the extra mile and then some. I hope we never have another situation like this, but if we did, Mitch is our go to guy."
-Debra White and Peter Pfeifer