Mesquite Drunk Driving Accident Lawyer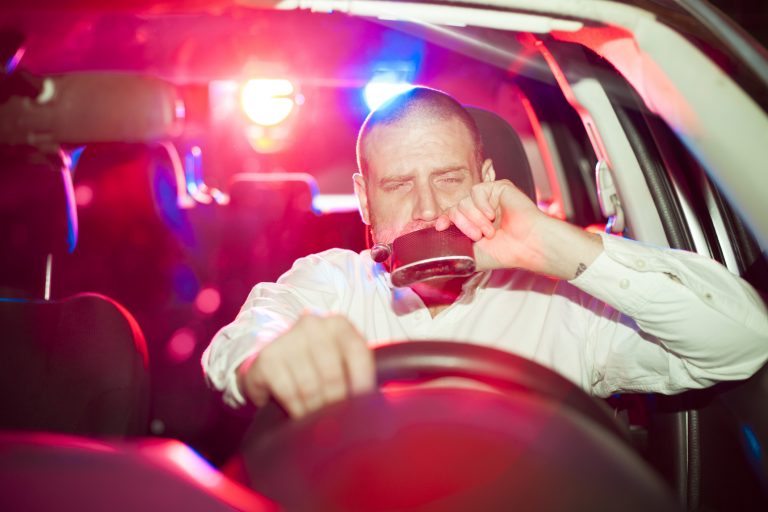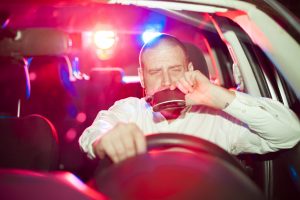 All drivers have a legal duty of care to operate their vehicles safely and obey the rules of the road. Driving under the influence (DUI) refers to drivers who operate their vehicles after consuming alcohol or using other drugs. This is incredibly dangerous and often leads to serious accidents as well as severe legal penalties for DUI drivers. It's imperative for Mesquite drivers to understand the dangers of DUI, and our Mesquite Car Accident Lawyers at Fielding Law want drivers to know what to do after an accident with a DUI driver.
Suing for Injuries Caused by DUI
If you or a loved one has suffered injuries and other damages due to the actions of a drunk driver, it's important to connect with an attorney as soon as possible. After receiving medical care for the injuries, contact an attorney right away to begin building a lawsuit. A DUI driver who causes injuries and other damages to other drivers will likely face criminal charges from the state along with civil actions from the victims. The right attorney will help his or her client secure the evidence necessary for proving the DUI driver's fault.
If you lost a loved one in an accident, you still have options. Family members are eligible receive compensation, for these types of claims you should reach out to a wrongful death attorney and start the process of a claim.
If the driver that struck you was a truck driver, you may also have a different case in your hands. These cases involve the trucking company who employed the driver, therefore, your truck accident lawyer will have to do more digging and could possible hold the company's insurance company liable for your damages.
Drivers who suffer injuries and property damage from DUI accidents can sue for several types of compensation, including medical expenses, pain and suffering, property damage, and lost income from missed time from work. DUI is incredibly dangerous and inconsiderate of every other driver on the road, and the team at Fielding Law wants to help victims of DUI accidents secure the compensation they need to recover. Contact our Mesquite Personal Injury Attorneys today to schedule a free consultation, and we can let you know what type of compensation you can expect from a lawsuit.
Texas Drunk Driving Laws
Each state has unique laws concerning DUI offenses. In Texas, the legal blood-alcohol concentration (BAC) limit is .08%. Anything above this limit would qualify as a DUI offense. Commercial drivers may not exceed .04%, and drivers younger than 21 may not drive with any amount of BAC. Texas also has strict open container laws, meaning it is illegal to drive with an open container of alcohol in the vehicle. An open container citation on its own will lead to a $500 fine and a Class C misdemeanor, and an open container violation with a DUI violation will be a Class B misdemeanor and offenders will face at least six days in jail.
Penalties for Drunk Driving Violations
Underage drivers who commit DUI offenses will face license suspension for up to one year, fines up to $500, and must attend a 12-hour alcohol education program. Those who fail to complete such a program will face an additional 180-day license suspension. Some judges may also require community service, or an ignition interlock device installed in the vehicle. These devices require the driver to blow into a breathalyzer before the vehicle will start, to ensure they are not impaired.
Penalties for drivers over 21 typically include fines, license suspension, community service, DUI training and education program enrollment, and jail time, even for a first offense. Drivers who incur DUI charges will also face expensive court filing fees, higher insurance premiums, and legal actions from injured drivers. The penalties for subsequent DUI offenses increase with each offense. A repeat offender may eventually lose his or her driver's license permanently.
Steps to Take After Being Hit By a Drunk Driver
Any car accident can be dangerous, but when you realize the other driver was drunk, it adds more stress to the situation. To give your car accident claim the best chances of success, keep a calm mind and follow these steps:
Seek medical treatment. The priority following any accident should be to make sure everyone involved is safe. After confirming everyone in your vehicle is safe, check on those in the other car(s). Immediately call for help if anyone has suffered injuries. You should still get a checkup at an emergency room or with your physician even if you don't have any noticeable injuries, because having a medical record can help you recover compensation.

Call the police. You need to call the police if you suspect the other driver is drunk, even if there weren't any serious injuries. Driving under the influence is a crime, and you'll want to have a police report to help prove fault in your claim. It's also best to call the police shortly after your accident, so the details are still fresh in your memory.

Report the accident to your insurance company. Contact your insurance company after reporting the accident to the police.

Collect the other driver's information. Speak with the other driver, if possible, and get his or her name, address, phone number, and insurance information. It may be difficult to have a conversation if the other party is drunk, so you can ask the police for help when they arrive.

Take pictures of the scene. Taking photos of the scene, the damage to your car, and any injuries you and your passengers have suffered provides critical evidence for your claim. If you aren't well enough to take photos, the police will still conduct their own investigation. You should always prioritize your health and safety.

Collect witness information. If anyone else is present who witnessed the accident, collect his or her contact information, as well. Having additional testimonies can help determine fault in your claim.

Report everything you can to the police. When law enforcement arrives, give an objective testimony of the accident for the police report. Even if you suspect that the other driver is drunk, don't blame him or her outright for the accident. Instead, focus on sharing details that make you believe the driver was under the influence, such as if you noticed the car swerving on the road or smelled alcohol when talking to the other driver.

Don't give a statement to the other driver's insurance company. You may receive a call from the other driver's insurance company shortly after the accident. You don't have to give a statement – and you should not without first consulting with an attorney. If you admit fault when talking to an insurance broker, it will likely impact your case in the future.

Reach out to an experienced DUI accident attorney. Car accident claims work on strict deadlines, so you don't want to wait to start your claims process. Contact a lawyer as soon as you can after your accident. Working with skilled legal help can greatly improve your chances of recovering your rightful compensation.
If the other driver receives a DUI conviction, you will have a high likelihood of filing a successful civil claim. The other party does not need a criminal conviction to be liable for your accident, but you can still use related evidence from the criminal case to help support your case. A skilled attorney will have the resources to help you gather the necessary evidence to support your claim, and following these steps can support your case.
At Fielding Law, we know Texas DUI accidents can have a serious impact on your life. That's why we use our experience to help victims of these crashes recover their rightful compensation so they can focus on recovery. Contact our Mesquite personal injury attorneys for a free consultation to protect your rights.