Mesquite Fatal Car Accident Attorney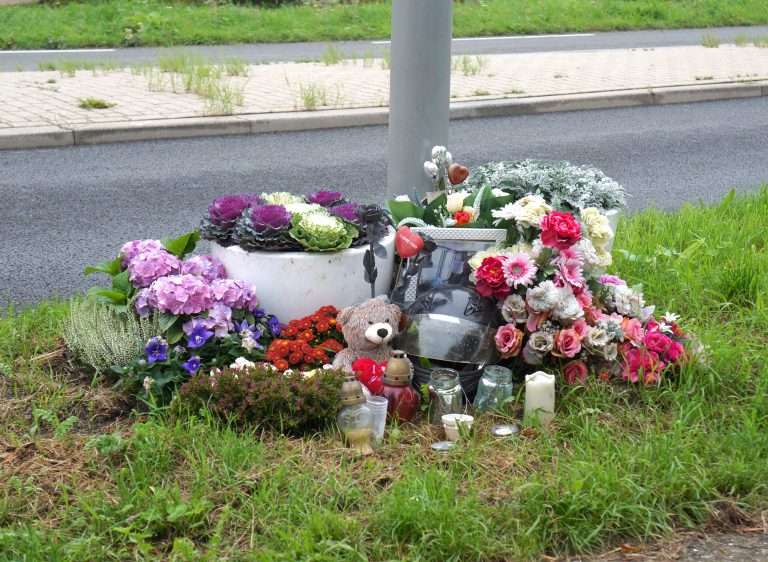 In Texas, motor vehicle accidents kill thousands of drivers, motorcyclists, and pedestrians every year. If you and your family have recently lost a loved one in a fatal accident, you are no doubt still trying to cope with the emotional impact of this tragic event. 
Additionally, you may be burdened with the financial consequences of the accident. These may include medical bills for your deceased family member's ICU treatment and hospital stay before passing away, as well as other expenses including burial costs. While dealing with these challenges is likely taking a great toll on your family, we would like you to know that you don't need to carry this burden alone.
Fielding Law fatal accident attorneys in Mesquite, TX, help families who lost a loved one in a fatal accident seek damages for their loss and bring the responsible parties to justice. We recognize that each accident deeply affects the tight-knit community we feel proud to be part of. That's why we are determined to assist your family by exploring every possible legal avenue to ensure just and fair compensation for all your losses. 
Contact our Fielding Law office in Mesquite without delay to arrange a free, personal consultation with a member of our legal team. Let's discuss the details of your situation along with the best course of action available to your family.
Wrongful Death Claims in Relation to Fatal Accidents in Texas
If a person dies in an accident caused by the negligent or reckless actions of another party, the family of the deceased may be entitled to file a wrongful death claim. The purpose of such a claim is to recognize the impact an unjust death has had on the family members and to compensate them for both financial and emotional losses. 
Who can file a claim on behalf of a deceased loved one?
In Texas, only close family members of a deceased person can file a wrongful death claim. These include the spouse, children, and parents of the deceased. Adoptive parents and adoptive children are entitled to file a claim as well. 
Unfortunately, the siblings or grandparents of a person who suffered a wrongful death are not eligible to file a claim; neither are they entitled to financial compensation on behalf of the deceased.
The family of a person who died in an accident has suffered financial and emotional losses. Personal injury laws recognize this impact on the lives of affected family members. Wrongful death claims and lawsuits are the means of obtaining damages to compensate families for both kinds of losses. 
If a lawsuit is successful, the affected family may receive the following damages:
Economic damages

are intended to compensate for the actual and predicted loss of financial resources in relation to medical bills for the treatment of the deceased prior to their death. These are also to help cover burial expenses, loss of income on the part of the deceased, and loss of the decedents' expected income.

Non-economic damages

refer to other ways in which the fatal accident impacted the bereaved family, for which setting a monetary value is more difficult. Such damages include pain and suffering (experienced by the deceased before their death), emotional distress (experienced by the bereaved family), loss of love and companionship, and the loss of care and guidance.
Our experienced lawyers are fully committed to fighting with intelligence and passion to help ensure full compensation for each family in our community that has been affected by such a tragic loss.
Texas insurance minimums and how to ensure full compensation
Has your family experienced considerable losses as a result of a fatal accident and wrongful death of a loved one? One obstacle that your family may encounter in their fight for compensation is related to liability insurance limits. 
In a wrongful death claim, as well as in other personal injury claims, any potential compensation for the injured party comes from the at-fault party's liability insurance. Liability insurance policies usually have limits up to which the insurer is obliged to pay the compensation. 
For example, according to Texas State law, each driver must hold a valid liability insurance policy with the following minimum coverage:
$30,000 for bodily injury or death per person per accident

$60,000 for total bodily injury or death per accident

$25,000 for property damage per accident
In practical terms, this means that if your loved one died in a fatal car accident, your family may only be able to recover up to $30,000 in compensation.
Insurance coverage limits often mean that the bereaved family may not be compensated for all their economic and non-economic losses. That's why our Fielding Law fatal accident attorneys use proven strategies to maximize your family's compensation. 
Some strategies include:
Suing multiple defendants (if more than one party is responsible for the accident)

Looking for parties who may be liable due to vicarious liability (such as the employers of the at-fault person)

Trying to recover compensation from multiple insurers and insurance policies of the at-fault party

Collecting compensation from the personal assets of the defendant by means of a lawsuit
Common Causes of Fatal Accidents in Texas
Whatever the cause of the accident that resulted in the death of your loved one, you and your family can rest assured that our Fielding Law legal team in Mesquite would like to hear your story and offer comprehensive legal assistance. Our dedicated fatal accident attorneys have experience in representing families for a wide range of wrongful death claims. 
Different circumstances that may lead to a person's wrongful death and a subsequent compensation claim may include:
Statute of Limitations in Texas Wrongful Death Claims
If you lost a loved one in a fatal accident, your family should not hesitate in contacting an experienced attorney as soon as possible. State law limits the time that a bereaved family has to file a wrongful death claim.
The statute of limitations sets a period of time during which a claim must be introduced. In Texas, the statute of limitations for wrongful death claims is 2 years from the date of death.
Please be mindful that before the period of 2 years ends, your lawyer must prepare a strong claim. This requires carefully analyzing the circumstances of the accident, contacting witnesses, obtaining medical records, and so forth. 
There is really no time to lose. Contact our Fielding Law fatal accident attorneys in Mesquite, TX, to arrange a personal consultation at no cost to you.