Taxi Accident Lawyer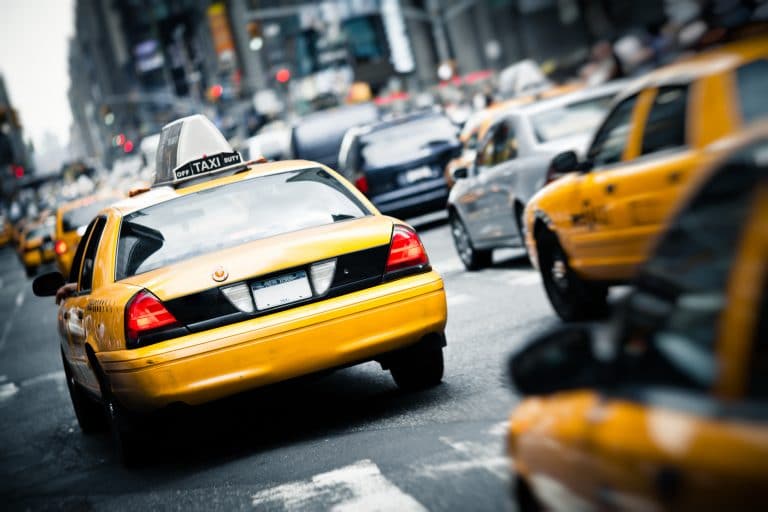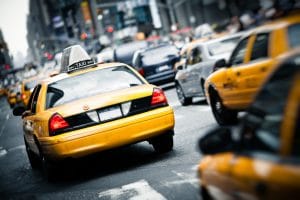 In many cities, seeing taxis on the road is as common as seeing birds in the sky. As a result of so many of them on the highways and roads, it is not uncommon for taxi accidents to occur. If you were involved in an accident involving a taxi what should you do? The attorneys at Fielding Law are here to help you understand your rights and to fight for you to receive the compensation you deserve.
Actions to Take Immediately Following the Accident
The most important thing for you to do after an accident is to care for your health and safety. Then, try to secure as much information about what has happened as quickly as is reasonably possible, which will be useful to your case. Here is a list of some of the first things you should do when involved in a taxi accident.
Seek medical attention-If you are injured in a taxi accident, it is important that you receive appropriate and necessary medical assistance. Although your injuries may not initially be apparent, it's possible that in the days and weeks to come, you may begin to feel pain from a "slow to manifest" injury.
In stressful and dangerous settings, such as in a car accident, the human body can produce a considerable amount of adrenaline. As a result, the body's ability to feel pain decreases. Once we calm down, perhaps even hours later, we may begin to feel the pain. Seeking medical attention is a prudent action to take after an accident. It will also provide the necessary documentation required to build a case for your claim.
Report the accident to the authorities- Calling the police and reporting the accident will prove beneficial and is often the law. A law enforcement officer will come to the scene of the accident and create an accident report. Sometimes this report will state who appears to have been at fault. This provides a vital piece of evidence and documentation that will prove invaluable when building your case.
Collect contact information- Obtain the names and contact information including addresses, phone numbers, and insurance details of all the individuals involved in the crash including passengers, as well as the contact information of any witnesses.
Take photos- Take pictures as soon as you can. Photos of the accident scene will be helpful in determining fault. Make sure to get different angles, both close up details of the damage and further back so that the location and position of all vehicles can be seen. Include skid marks on the road surface, accident debris, and any damaged items for which you need compensation. It is better to have too many photos than to not have enough.
Note the taxi's registration number- It's extremely important to obtain the registration number of the taxi cab vehicle. Please keep in mind that the name of the taxi driver alone, or their taxi license number, may not be sufficient.
Frequently taxi drivers do not use their own vehicles but rather drive a company vehicle. If you record the registration number of the vehicle it is later possible to identify who was driving it at the time of the accident. By extension, you will be able to connect the driver to the agency that insures them.
Contact an attorney- Seek legal assistance as soon as possible following an accident. An injury attorney can help you ascertain who is at fault and will help you to establish negligence. In many cases, when a taxi is involved, there are multiple liable parties such as the driver, the taxi company that employs the driver, and anyone responsible for maintenance of the vehicle.
Why Should You Get Help from a Lawyer?
Understanding the intricacies of taxi accidents, as well as knowing how to investigate them is not easy. Furthermore, when companies have created legal shielding for themselves, it can seem as if pursuing justice is like navigating an impossible maze.
A seasoned taxi accident attorney will know not only what to look for but also where to look and can take these seemingly insurmountable obstacles completely off your plate. With legal counsel, you won't be duped into accepting a settlement offer that does not adequately cover the real cost of your medical treatments, pain and suffering, or lost income.
In rare cases where negotiations with the insurer fail, a seasoned attorney can take your case to court. Your attorney will prepare and brief you for proceedings so that you won't have to fear intimidation from the opposing counsel.
The events immediately surrounding an accident can be nerve-racking and exhausting, especially as you try to recover both physically and financially. During such a difficult time as this, with your focus understandably divided, it is easy to be taken advantage of and miss out on provisions and compensations that you are entitled to. Having legal representation who is focused on defending your rights allows you to focus on physical and emotional healing. Don't be taken advantage of. There is help available.
Fielding Law Can Help You
Navigating the legal system can be overwhelming. Rest assured, though, you don't have to do it alone. At Fielding Law, we are here to help you every step of the way.
Our team can help you receive justice from the parties responsible for your pain and suffering. Call us today for a free consultation and we will equip you with the knowledge and legal support that you need. Together we can fight for your right to receive the fair compensation you are entitled to.