Bicycle Accident Attorney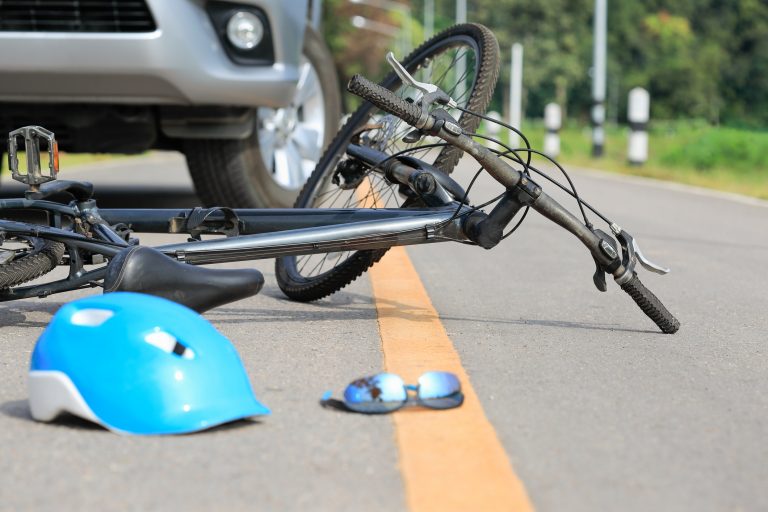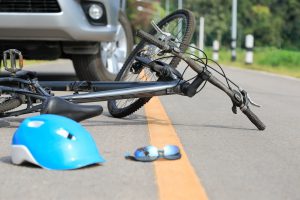 Whether for transportation or for sport, cycling is great for our environment, our wallets, and ourselves, but when a driver isn't paying attention to his or her surroundings and collides with a cyclist, a pleasant day of fresh air and exercise can turn into a person's worst nightmare and can leave a person with life-altering injuries. 
If you are the victim of a cycling accident, the personal injury team at Fielding Law are committed to informing you of your legal rights and providing the quality representation you need and deserve to be successful in a personal injury claim.
Common Bicycle Accident Scenarios
While a bicycle accident can happen virtually anywhere, there are several situations that create particularly dangerous scenarios for cyclists.
Stop Sign/Intersection Accidents. One of the most dangerous locations for a cyclist is when he or she is stopped at a stop sign or intersection. The force of a vehicle rear-ending you when you are at a standstill or failing to yield to you can cause serious injury—or even worse, push you out into the middle of the intersection where you could get hit by another vehicle. 

Left Cross. This occurs when an oncoming car turns left in front of you, causing you to crash into the front or side of the vehicle. 

Right Hook. This is one of the most common ways that a cyclist is involved in an accident—a car passes you, then turns right in front of you, causing you to hit the side or back of the vehicle. 

Sideswiped. This occurs when a vehicle passes you too closely, hitting you from the side as it passes. 

Getting Doored. This happens when a car that is parked (in a parallel spot on the street, for example) opens the door directly in front of you, causing you to crash into the door. 
Proving Negligence
In the majority of cycling accident claims, your attorney's main goal is to prove that the at-fault party did something that would be considered "negligent." Negligence is a legal term for a person's failure to behave with the level of care that an ordinary person would have shown in the same scenario. In other words, your attorney must prove that the at-fault party was not being as careful as he or she should have been at the time of the accident. 
Negligence is comprised of four elements. Each element must be proven by your attorney in order for a personal injury claim to be successful. 
Duty. The first element that your attorney must prove is that the at-fault party maintained a duty of care toward you to act in a reasonable way to prevent you from getting injured. An example of duty in a cycling case is a drivers duty to follow the speed limit while driving. 

Breach. Once your attorney has determined that the other party to the accident had a duty to act in a certain way to keep from causing harm to you, they must then show that the at-fault party breached that duty. An example of a breach of duty would be breaking the speed limit while driving. 

Causation. It's not enough that your attorney can show that a person breached a duty of care to you; they must also show that the person's breach of this duty was the cause of your accident. For example, your attorney must prove that if the at-fault party was speeding at the time of your accident, speeding was the cause of the accident rather than some unrelated factor. If your accident was caused by something unrelated to the person's breach of duty to you, he or she will not be liable to you in a personal injury claim. 

Damages. Finally, your attorney must prove that you suffered damages as a result of the at-fault driver's breach of duty. In a bicycle accident claim, this is often the easiest element to prove—your severe injuries, and the damage to your bicycle make up part of the damages you suffered from the accident. 
Forms of Compensation
Following a bicycle accident, your body is not the only thing that suffers. When severe injuries are coupled with the cost of treatment and time away from work, even the most financially stable individual can find themselves buried in debt. 
When you retain the assistance of a personal injury attorney at Fielding Law, you can rest assured that our legal team is working with the main goal of helping you get the compensation that you need and deserve. A successful personal injury claim can lead to compensation for:
Medical bills such as hospital stays, surgical costs, and follow-up visits; 

Costs of physical rehabilitation;

Costs of prescription medication and medical equipment; 

Income that you lost as a result of missing work after your accident; 

Lost earning capacity if you were permanently disabled and/or unable to return to work after your accident; 

Property damage to your bicycle;

Physical pain that you suffered during and after your accident; and

Emotional suffering that you went through after your accident, such as insomnia, depression, and anxiety.
Punitive Damages
In rare cases, an at-fault party's conduct may be so shameful or shocking that they will be subject to punitive damages. These damages are not meant to compensate you for any damages that you suffered; rather, they are meant to punish the at-fault party for his or her conduct and have the person serve as an example to drivers of what could happen to them if they were to engage in similar actions in the future. 
Why Do I Need an Attorney?
After you have been involved in a bicycle accident, speaking to an attorney and thinking about bringing a personal injury claim may be the last thing on your mind. It's critical, however, to speak to an attorney about your accident. At the very least, an attorney can educate you about your rights following a bicycle accident. Once you have an idea of the compensation you may be eligible to receive, an attorney can represent your interests to the insurance company and help you to navigate the complex legal process so that you don't lose out on anything to which you are entitled.
Time Is Limited
After you have been involved in a bicycle accident, it's understandable that you have important things to worry about and contacting an attorney may not be on the top of your to-do list. However, it's important to do so as soon as you are able to. There are strict time limits to filing a personal injury claim following a bicycle accident. These time limits, called "statutes of limitation," vary widely from state to state but most many states give a person just two years from the date of the incident to file a claim. Although this may sound like a long time, preparing for a successful personal injury claim takes a great deal of time and effort on the part of your attorney, so it's important to retain an attorney as soon as possible after your accident. 
Don't be Fooled by Insurance Companies
After a bicycle accident, you're almost guaranteed to receive some sort of communication from the at-fault driver's insurance company. Whether in the form of a letter with a stack of paperwork or a phone call with a representative, the minute you hear from the insurance company, you should be on high alert. Insurance companies will lure you into thinking that your recovery is their top priority and that they are determined to make you whole again. In reality, however, an insurance company is a business with one goal in mind: making money. The less money the insurance company has to pay out, the more they make. All too often, insurance representatives will take advantage of victims of accidents who are not represented by an attorney since they know that these will not have the knowledge they need about their rights following an accident may not be fully educated as to their rights to compensation.
When you have a Fielding Law attorney on your side, you don't have to worry about an insurance company taking advantage of you at the expense of your settlement. Our legal team takes a hands-on approach to your case, negotiating with insurance companies on your behalf to help you have the best chance at receiving a fair settlement.
Need to call us after 5 or on the weekends? We're available 24 hours a day, seven days a week to provide help after your accident. 
Injured in a Bicycle Accident? We're Here to Help
If you are a cyclist who was injured in a bicycle accident, the Fielding legal team is dedicated to providing you with the representation you need to obtain the financial compensation you deserve. Although no amount of money can take away the physical and emotional pain that you suffered at the hands of a negligent driver, a settlement from a successful personal injury claim can help you repair your financial damages so that you can work on getting your life back on track after your accident. 
No matter the time of day, we're ready and waiting to help take over the legal burden of your claim so that you can focus on what's most important after your accident—recovery.
Don't wait any longer to learn about your rights and retain the representation you need to fight for the compensation that you are entitled to. Our consultations are absolutely free; there's no catch so you have nothing to lose. To speak with a member of the Fielding Law team about your bicycle accident, fill out an online case evaluation form or call us at (877) 880-4090 today.