Mesquite, TX Fatal Car Accident Lawyer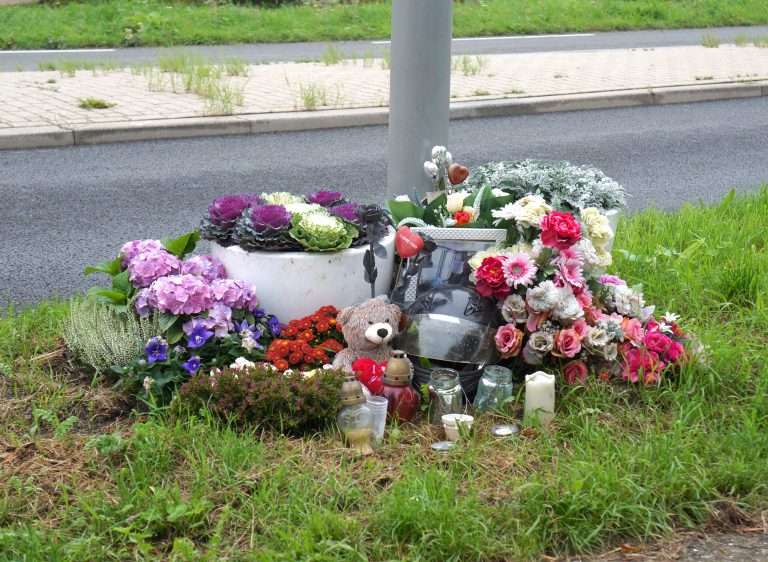 The loss of a child, spouse, or parent can bring on tremendous emotional distress and anxiety. If your family member was among the hundreds of people killed every year on Mesquite, TX roads and highways because of someone else's negligent actions, the pain of that sudden loss may have left you coping with emotional stress alongside complex legal and financial issues.
You don't have to carry the burden of all of those challenges alone. An experienced personal injury attorney committed to justice may be able to help you file a wrongful death claim and collect compensation for incurred medical bills, lost income, funeral expenses, and other damages. 
Contact Fielding Law to learn more about your legal rights and options after losing a loved one in a fatal motor vehicle accident. Schedule your free consultation at a time and location convenient for you. Call 877-880-4090, start a live chat, or fill out the online evaluation form. There is no risk in talking to us, as we charge no fees unless you win.
Common Causes of Fatal Car Accidents
According to a recent annual crash report from the Mesquite, TX Department of Motor Vehicles, 3,896 people lost their lives in fatal car accidents. The majority of these tragic fatal accidents were caused by negligence or human error that could have been prevented. 
The following are some common causes of fatal car accidents:
Driving while distracted: This is the leading cause of fatal car accidents. Distracted driving may include texting, talking on the phone, programming the GPS, adjusting the radio, eating, or anything else that takes a person's focus off of the road. 
Speeding: Motorists who drive over the posted speed limit or too fast for road and weather conditions have caused many fatal motor vehicle accidents. 
Driving under the influence: Driving under the influence of drugs or alcohol is illegal and incredibly dangerous. Drunk drivers may have impaired vision, coordination, reaction time, judgment, and other skills necessary to safe driving. 
Reckless driving: Drivers who weave in and out of traffic, tailgate, ignore traffic signs, and engage in other reckless driving behaviors are a hazard to everyone they share the road with. 
Improper lane changes: A driver should always signal his or her intent to change lanes and ensure that the lane is clear. In some situations, a driver may drift into an oncoming lane of traffic due to drowsiness, distracted driving, a medical condition, or another factor. 
Improper passing: Passing can be especially dangerous on two-lane highways in Mesquite, TX. Drivers have to ensure that they have enough time to properly complete the pass or they could cause head-on collisions or other fatal car accidents. 
Drowsy driving: Overly fatigued drivers have impaired coordination and reaction time, similar to drivers who are drunk. In addition, drowsy drivers also run the risk of drifting to sleep while behind the wheel. 
How to File a Wrongful Death Claim in Mesquite, TX
If you lost someone you love in a fatal car accident, an attorney may be able to help you file a wrongful death claim. This type of claim is a lawsuit that survivors file when a family member was killed due to the negligence or misconduct of someone else. 
State laws dictate who is able to sue for compensation in wrongful death cases. In the State of Mesquite, TX, only the following parties can file a wrongful death lawsuit:
Surviving spouse: The victim's surviving mate can file a claim if the marriage was formal or by common law. Even if the couple was separated at the time of death, the surviving spouse can still pursue wrongful death damages. 
Surviving children: Both biological and adopted children can file wrongful death claims. If a child is under 18, the surviving parent may file a claim on the child's behalf, but an adopted child cannot file a claim to recover damages from the loss of his or her biological parents. 
Surviving parents: The biological or adoptive parents of the child can file a wrongful death lawsuit.
Wrongful death lawsuits must be filed within 2 years of the date the deceased passed away. However, if qualifying family members do not file a claim within 3 months of the victim's death, the representative of the deceased's person's estate has the right to file a claim. 
Due to the time limits, surviving family members should contact a Mesquite, TX car accident attorney as soon as possible after a loved one's death. Fielding Law has the resources to meet the deadlines on time.
Texas Insurance Minimums And How To Ensure Full Compensation
Has your family experienced considerable losses as a result of a fatal accident and wrongful death of a loved one? One obstacle that your family may encounter in their fight for compensation is related to liability insurance limits. 
In a wrongful death claim, as well as in other personal injury claims, any potential compensation for the injured party comes from the at-fault party's liability insurance. Liability insurance policies usually have limits up to which the insurer is obliged to pay the compensation. 
For example, according to Texas State law, each driver must hold a valid liability insurance policy with the following minimum coverage:
$30,000 for bodily injury or death per person per accident

$60,000 for total bodily injury or death per accident

$25,000 for property damage per accident
In practical terms, this means that if your loved one died in a fatal car accident, your family may only be able to recover up to $30,000 in compensation.
Insurance coverage limits often mean that the bereaved family may not be compensated for all their economic and non-economic losses. That's why our Fielding Law fatal accident attorneys use proven strategies to maximize your family's compensation. 
Some strategies include:
Suing multiple defendants (if more than one party is responsible for the accident)

Looking for parties who may be liable due to vicarious liability (such as the employers of the at-fault person)

Trying to recover compensation from multiple insurers and insurance policies of the at-fault party

Collecting compensation from the personal assets of the defendant by means of a lawsuit
Recoverable Compensation for Surviving Family Members
A wrongful death claim allows survivors to pursue damages that the deceased could have pursued if they had survived the car accident that led to their fatal injuries. Recoverable damages may include:
Medical expenses: These damages are reimbursement for the cost of any medical treatment your loved one received after the auto accident before passing away.
Loss of household income: If your loved one contributed to the financial well-being of the household through earned income, a retirement fund, a health care plan, or in some other way, you could recover compensation for this loss. 
Loss of inheritance: A personal injury lawyer can help you calculate the estimated contributions your loved one would have made to the estate if not for the fatal accident.
Final expenses: Funeral and burial costs are expenses that you may be able to claim after the death of your loved one. 
Loss of companionship: This compensation is for the loss of society and the friendship of your family member. 
Mental anguish: The loss of a loved one in a fatal accident causes surviving family members extreme grief and pain. This may be included in the non-economic damages you can recover. 
Schedule a Free Consultation with a Fatal Car Accident Lawyer Today
The loss of a loved one in a fatal motor vehicle accident can leave survivors looking for answers as to what happened and whether the incident could have been prevented. The sad reality is that the majority of fatal car accidents are a direct result of driver negligence and could have been avoided if Mesquite, TX traffic laws had been better followed. 
The compassionate attorneys at our personal injury law firm understand that no amount of compensation can bring back your loved one. However, you should be able to grieve without having to worry about medical bills, funeral expenses, and how you're going to financially support yourself from now on. 
Schedule an at-home or virtual visit with an experienced member of our legal team today. Our car accident lawyers can help you recover the losses that the fatal accident has cost you. 
Schedule a free case consultation today by calling 877-880-4090 or completing the online information form. You pay nothing out of pocket, and we don't charge you a dime unless we win your case.