Taylorsville, UT Electric Scooter Accident Lawyer
There is no doubt that e-scooters can be a fun way of getting from point A to point B. However, if you have been hit by an electric scooter or hurt while riding one, you know that these small modes of transportation can cause serious injuries.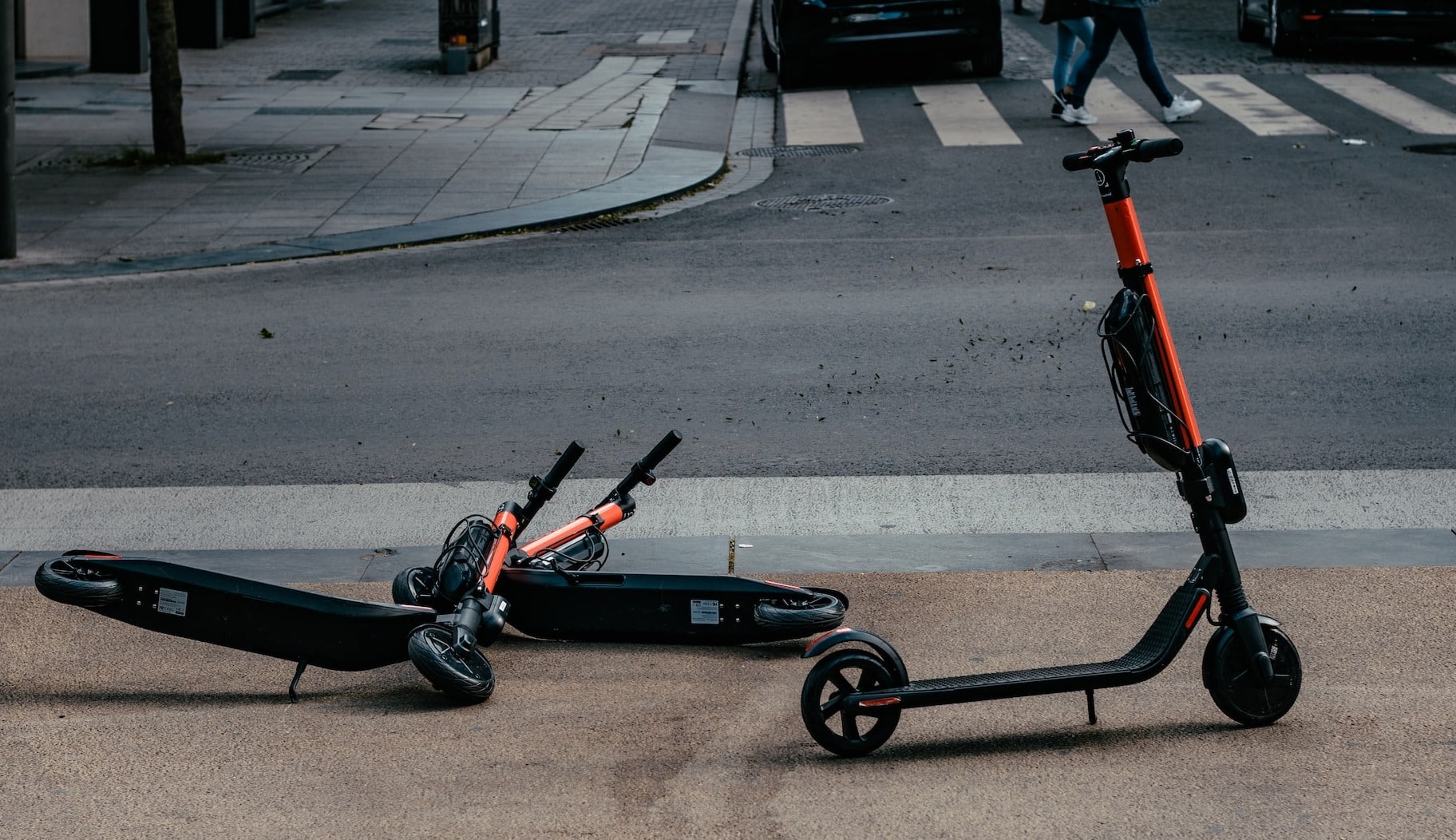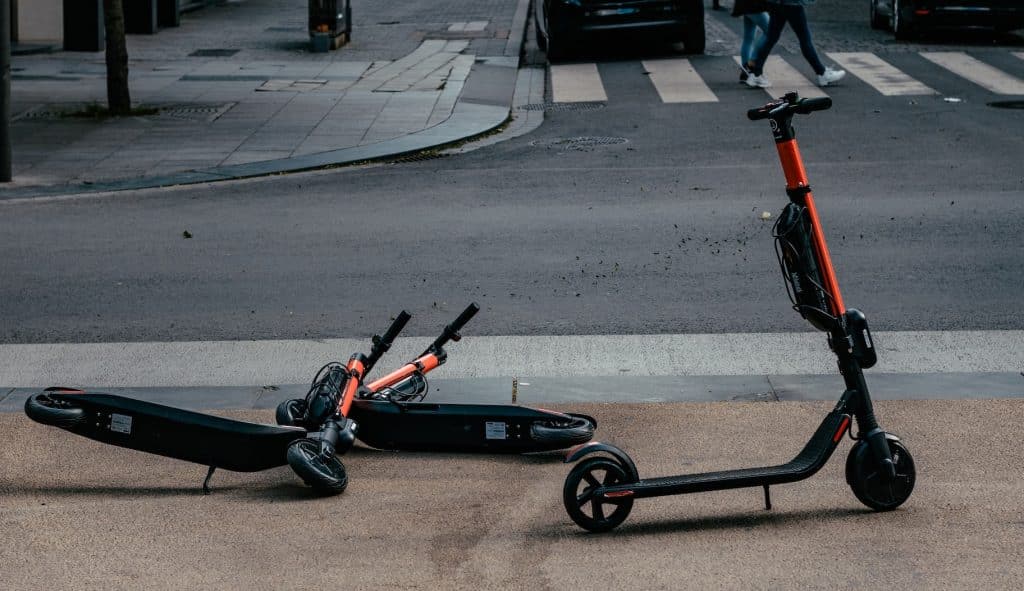 Sadly, electric scooter accidents are on the rise across the country. The US Consumer Product Safety Commission (CPSC) reports that 68 people died in e-scooter accidents between 2017 and 2021. Tens of thousands more were injured nationwide. These injuries resulted in trips to the emergency room and doubtless caused ongoing medical expenses, pain, and distress.
Do not suffer in silence if you or a loved one has been hurt by an electric scooter. Instead, learn your legal rights by talking to a Taylorsville, UT, electric scooter accident lawyer at Fielding Law. We will listen carefully to your story and give you advice on the next steps you could take. Schedule a free case evaluation by calling us at (877) 880-4090 or filling out our online contact form today.
Electric Scooters and the Law
Electric scooters are legal in Utah, but they are regulated by Utah Traffic Code § 41-6a-1115 under its provisions for "motor assisted scooters." Depending on where your accident took place, local ordinances may also apply. Some areas may forbid electric scooters on sidewalks or in other public areas. 
Utah state law on electric scooters
The basic provisions of the law are as follows:
No license is needed to operate an electric scooter
Children under the age of 8 may not operate an electric scooter on public property, including sidewalks
Persons under the age of 15 may not operate an electric scooter using the motor without supervision by their parent or guardian
Electric scooters may not carry more people than they were designed to carry
E-scooters must not be mechanically or structurally altered
Maximum speed of 15 miles per hour
Additionally, no one may ride an electric scooter in the following areas:
Public parking lots
Public areas where bicycles are banned
Highways with four or more lanes
Roadways with a speed limit of over 25 miles per hour
The law governing parental supervision for children aged 15 and under operating electric scooters is probably the most commonly violated law. Yet, the most serious accidents may occur when riders break the law around riding electric scooters on public highways with speed limits greater than 25 miles per hour.
It is important to remember that anyone who rides an e-scooter on a public highway with a speed limit of 25 miles per hour or lower must also follow the Utah Traffic Code for Motor Vehicles. 
Using the law to prove liability
Of course, these laws primarily exist to prevent accidents, keeping us safe as both electric scooter users and pedestrians. However, the law also helps scooter injury lawyers establish liability when an accident does occur. 
An electric scooter injury lawyer must demonstrate that the at-fault party acted negligently and breached his or her duty of care toward the injured party or parties. If your lawyer can demonstrate that the rider was breaking the law at the time of the accident, it could help him or her to build a strong case for negligence.
If a Taylorsville, UT, e-scooter accident lawyer at Fielding Law agrees to take on your case, you will benefit from his or her in-depth knowledge of Utah law and local ordinances. Your electric scooter injury lawyer will work hard to build a strong case for liability that may help you secure the compensation you need to rebuild your life. 
Causes of E-scooter Accidents
One 2020 report examined the health impacts of electric scooters, focusing on Provo, Utah. This study found that most e-scooter injuries occur due to:
Falls
Collisions with objects
Speeding
Burns from exploding batteries
The report found evidence that people are more likely to get hurt on electric scooters than they are in cars or motorcycles. Additionally, most scooter riders do not wear helmets, which could increase the risk of serious injuries. 
According to the report, around 10 percent of scooter-related injuries involved pedestrians. 
Why e-scooter accidents happen
Treacherous road conditions and mistakes can cause accidents for even the most cautious electric scooter operators. However, many e-scooter riders are young people who are inexperienced road users. They may be less familiar with traffic codes, and some do not comply with the age restrictions under Utah state law.
Additionally, electric scooters were not designed for riding on sidewalks. Rather, they work best when ridden on bike paths or roads. Although it may be legal, depending on local ordinances, to ride electric scooters on sidewalks in Utah, they are full of obstructions and pedestrians. This makes accidents much more likely to happen.
Although electric scooter rental companies have policies that prohibit underage riding, these may be difficult to enforce. Additional risk factors include alcohol use and reckless behavior when riding in busy areas. 
Electric scooter accident injuries
Electric scooters can cause a range of injuries, including:
Traumatic brain injuries (TBIs)
Broken bones, typically arms and wrists
Abrasions, including road rash
Lacerations
One study found that more than 10 percent of children taken to hospital after an e-scooter accident suffered head injuries. This included concussions, internal bleeding, and skull fractures. 
Adults may sustain the same injuries. Seniors are especially vulnerable to serious outcomes if they get involved in a collision with an electric scooter.
It is clear that electric scooter accidents tend to cause much more than skinned knees and bumped heads. Serious, catastrophic, and even fatal injuries can all too easily result. 
Find out your legal rights
If you know the pain electric scooter injuries cause from bitter personal experience, you may have legal options to pursue for compensation. 
Although electric scooter accidents can be complex, you still have the right to pursue compensation if another person's negligence caused your injuries. A Taylorsville, UT, electric scooter accident lawyer at Fielding Law will listen to your story with compassion. He or she will clearly explain whether you have a case and how likely it is to be successful.
If we agree to take on your electric scooter accident case, you can rest assured that it is in good hands. We want you to focus on your recovery while we pursue compensation on your behalf.
Compensation in Electric Scooter Accident Cases
Every e-scooter accident case is unique, and the compensation you could win will vary accordingly. Generally, the more severe your injuries and the impact they have on your life, the more compensation you are likely to achieve.
In Utah, there are three types of compensation you could receive:
Economic damages
Non-economic damages
Punitive damages
Economic damages
Economic damages compensate you for the financial losses you have sustained as a result of your injuries. This often includes payments for:
Medical and rehabilitation expenses
Lost earnings and business opportunities
Caretaker expenses
Future medical costs
Future lost wages and business opportunities
Keeping a file with all your bills and passing them on to your electric scooter injury lawyer could assist him or her in proving the financial impact of your accident.
Non-economic damages
Electric scooter accidents cause further consequences that are difficult to quantify in terms of a price tag. These include but are not limited to the following:
Pain and suffering
Loss of enjoyment in life
Loss of consortium (normal marital relationship)
Disfigurement
A Taylorsville, UT, e-scooter accident lawyer at Fielding Law will take into account all your suffering when calculating a fair settlement. He or she may ask you to provide evidence of your suffering. Your lawyer may also consult expert witnesses who can testify to the impact your injuries will have on your life. 
In many cases, an electric scooter injury lawyer may be able to negotiate a settlement with the at-fault party without going to court. Yet, if it is not possible to secure a fair settlement at the negotiating table, then he or she will be ready to fight your case in court. A judge or jury will then rule on the case. If you receive a favorable outcome, the court will also rule on your compensation.
Punitive damages
If your case is especially outstanding, you may also receive punitive damages. These damages are rare and are awarded when the defendant acted willfully or maliciously. They are designed to punish the defendant for his or her actions and act as a deterrent to others.
Although each case will have its own challenges and possibilities, an experienced Taylorsville, UT, electric scooter accident lawyer will be able to draw on previous cases. He or she can use this to provide an estimate of the compensation you could receive if your case is successful.
Trust Fielding Law to Fight Your Electric Scooter Accident Case
At Fielding Law, we understand that choosing an electric scooter injury lawyer to represent you is a big decision. However, a quick look at our client testimonials proves that we are a law firm you can trust.
Our clients praise us for our honesty, legal knowledge, and commitment. We take each and every case seriously and go the extra mile for our clients. If you entrust us with your case, you can relax, knowing that we will work tirelessly in pursuit of justice for you.
A Fielding Law electric scooter injury lawyer is waiting to discuss your case with you. Call us 24/7 at (877) 880-4090 to talk about your case in English or Spanish. You can also schedule a free case evaluation by completing our contact form.