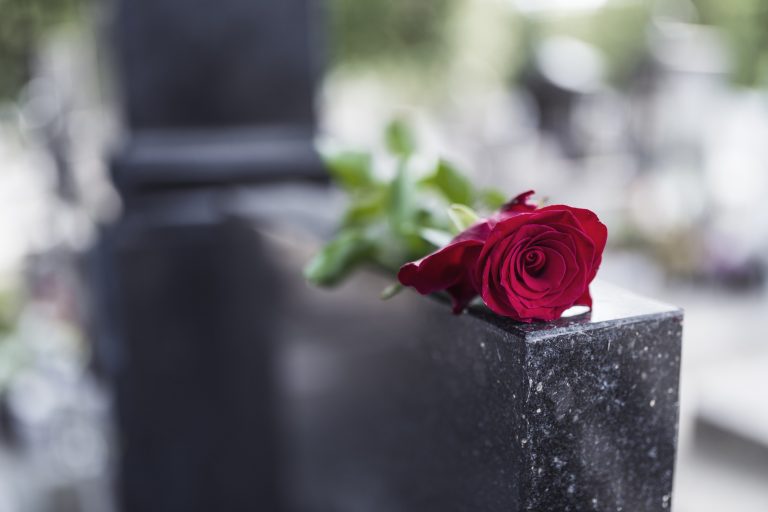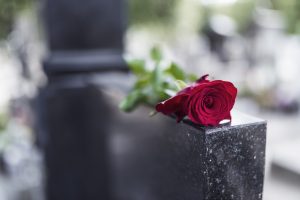 Accidents can be devastating enough when they lead to injuries, but the accidental death of a loved one is even more tragic. Traffic collisions, slip-and-fall accidents, mistakes during medical care, and any situation where someone failed to take appropriate action to prevent harm to others can all lead to the loss of life. When the death is the result of another party's action, Utah law gives the surviving family members the right to file a wrongful death claim and recover compensation.
How Fielding Law's Wrongful Death Attorneys Can Help
The death of a loved one is a difficult enough situation without taking legal action into consideration. When you face this challenge, you need an attorney that is not only experienced in wrongful death claims but who also treats your loss with the compassion and understanding you deserve. At Fielding Law, our attorneys strive to help Taylorsville families recover fair compensation from the responsible parties.
Our attorneys have significant experience handling all manner of personal injury claims, including wrongful death actions.
We understand the complex legal process involved and are intimately familiar with the Utah and Taylorsville court system.
We know that there is nothing more difficult than losing a loved one and genuinely care about securing justice for our clients.
We will listen to your story, investigate the facts of your case and devise a custom legal strategy to secure the best possible outcome in your case.
Whether you're ready to start your claims process or you just want to review your legal options, our personal injury attorneys are ready to provide a free initial consultation of your case. We pride ourselves on providing realistic and honest legal help in all our cases, and we always work on a contingency fee basis so you only need to pay legal fees when we win your case – and no sooner.
Contact Us to Schedule Your Consultation (801) 666-2912
Wrongful Death Overview:
What Is Wrongful Death in Utah?
Wrongful death is described by Utah Code section 78B-3-106 as when the death of a person is caused by the wrongful act or neglect of another. Utah law allows his or her heirs may maintain an action for damages against the person causing the death, or, if the person is employed by another person who is responsible for his conduct, then against the other person.
Elements of a Wrongful Death Lawsuit
For a wrongful death case to be eligible for compensation, the law requires:
A human being has died
The death was due to another's negligence, either with or without the intent to cause harm
Surviving family members are suffering monetary injury because of the death
There is an appointed personal representative for the deceased's estate
The type of accident does not matter, as long as it occurred because of another party's negligence, such as car accidents and medical malpractice cases.
Causes of Wrongful Death in Utah
In the state of Utah, motor vehicle accidents, poisonings and falls are the three leading causes of unintentional death – contributing to an age-adjusted unintentional death rate of 44 per 100,000 people, slightly higher than the rate of 39.6 for the entire United States. At a local level, all local health districts in Utah are above the U.S. average, save two – Davis County and Utah County.
Unintentional Death Rate by Local Health District in Utah
[wpdatachart id=4]
However, not every unintentional death can be considered a wrongful death. Remember, a wrongful death must be caused by a negligent party that had a duty to keep the decedent safe.
Common Causes of wrongful death include:
Motor vehicle accidents
Workplace accidents and exposure to occupational hazards
Medical malpractice
Birth injuries – both to infants and delivering mothers
Criminal actions such as assaults, shootings and stabbings
Drownings
Who Can File a Wrongful Death Claim?
Immediate family members have a right to recover compensation from a wrongful death claim, but only certain individuals can file the claim under Utah law. According to Utah State Code 78B-3-105, those who may file a lawsuit are the deceased's:
Spouse
Surviving adult children
Surviving parents, natural or adoptive
Surviving stepchildren who are in their minority at the time of the decedent's death and are the primarily financially dependent upon the decedent.
Other blood relatives
Personal estate representative
An individual may file a wrongful death claim on the behalf of the deceased if the deceased's will names that individual as a personal representative of the estate. This rule still applies even if the representative isn't a blood relative of the deceased. When there is no named personal representative, a court may appoint one to act on the deceased's behalf. In this case, the family member who filed the claim may become the presumptive personal representative.
All qualifying family members and dependents may receive compensation from the resulting lawsuit regardless of who files the initial claim.
Proving Negligence in a Wrongful Death Lawsuit
You will need to prove the defendant acted negligently, with those actions leading to the deadly accident for your claim to be successful. A negligent behavior constitutes actions that deviate from what another reasonable individual in the same situation would have done. For example, if a doctor made a mistake treating a patient that led to death, the doctor's lack of proper procedures may be considered negligent.
Proving a wrongful death claim requires sufficient proof of the following elements:
The defendant owed the plaintiff a duty of care
The defendant violated his or her duty of care by committing negligence
That negligence was the proximal cause of the plaintiff's injuries
The plaintiff suffered damages as a result
There are various ways to prove negligence. In wrongful death cases that involve medical malpractice, you may call on an expert witness to provide testimony of what actions a "reasonable" doctor would have taken in the situation. In other types of accidents, such as car crashes, you can prove negligence by presenting evidence that shows the driver was engaging in reckless driving, or speeding, at the time of the incident.
What Is Duty of Care?
Prevailing in a wrongful death action relies on establishing a "breach of duty." The law assumes that each person owes a responsibility to be "reasonably careful" to members of society. This is called a "duty of care." For example, a motorist owes a duty of care to pedestrians, passengers, and other drivers on the road. In some cases, a duty of care is a matter of professionalism – for example, health care providers owe a duty of care to their patients. A plaintiff seeking damages for a wrongful death claim must not only show that the defendant owed a duty of care, but how he or she breached that duty.
Most often, a plaintiff shows how a defendant breached a duty of care by establishing negligence. This legal term refers to careless conduct, but has a legal standard of acting in a way that a reasonably careful person wouldn't. For example, a reasonably careful motorist observes all traffic laws and does not speed or text while driving. A competent health care provider follows the standard of care in the process of diagnosing and treating medical conditions. Establishing negligence is a nuanced process that differs by case and requires the assistance of an attorney.
As many types of negligent behavior exist as there are types of accidents. At Fielding Law, our attorneys will closely work with you to determine the events of your accident, identify the liable party, and investigate as necessary to collect evidence that will support your claim.
What Damages Can You Collect From a Wrongful Death Lawsuit?
It can be difficult to put a monetary value on a lost life, but Utah allows for the families of loved ones to seek compensation for their losses. Depending on the circumstances of your case, you may be able to pursue damages for:
Funeral expenses. A wrongful death claim can recover funeral expenses for the deceased.
Medical bills. If the damages necessitated medical care for the deceased, you can recover any medical expenses related to the injury that led to the death.
Lost wages. In a wrongful death claim, lost wages can include any wages lost due to taking time off to recover from the injury that led to death, as well as any future lost wages the deceased would have potentially earned in his or her expected lifetime before the accident.
Pain and suffering. If the deceased's injuries lead to ongoing pain and emotional suffering, a claim can recover compensation for these damages.
Lost of companionship and care. Immediate family and dependents can recover monetary compensation for loss of companionship and care. Spouses of the deceased can also recover damages for loss of intimacy with their partners.
Punitive damages. These damages serve to punish the responsible party and discourage the behavior that leads to wrongful death.
How are Damages Calculated?
The surviving family members of a decedent may be able to collect both material and intangible losses resulting from a wrongful death. The methods that insurers use to calculate damages may vary slightly, but several main methods exist.
Earning potential
Heath and life expectancy
Employment
Age
Along with many other factors
Calculating Economic Damages
In a wrongful death case, calculating material damages can be nuanced and complicated. Often, insurers and attorneys rely on expert witnesses such as economists, actuaries, and other professionals to testify about the appropriate amount of damages. Keep in mind that a wrongful death case involves not only reimbursement for funeral expenses and associated immediate costs, but also the projected amount of income and benefits a decedent was expected to earn. If the decedent was a homemaker, services such as child care, cleaning, laundry, and transportation make up the projected economic damages.
Calculating General Damages
Placing a monetary amount on intangible losses such as mental anguish, suffering, and loss of partnership or guidance can also be difficult. Insurers and attorneys use one of two methods to calculate intangible losses:
The multiplier method takes the amount of economic damages and multiplies it by a factor between 1.5 and 5. The factor is generally the subject of negotiation and depends on the defendant's degree of recklessness or the decedent's amount of suffering, among other factors. Particularly egregious conduct, such as gross negligence, may warrant a factorial closer to five.
The per diem method is not as common, particularly in wrongful death cases, because it requires calculating the number of days a decedent suffered and multiplying it by a number, usually what he or she made at work each day. For example, if a decedent suffered from a debilitating illness due to another person's negligence and died, the number of days suffered might be from the day of diagnosis (or when the diagnosis should have been reasonably discovered) to the date of the death. The multiplier method remains the most popular way to calculate the amount of intangible losses, but the per diem method might be appropriate in some cases.
An attorney will determine which method is most appropriate in conjunction with the insurer and negotiate for maximum compensation on behalf of the decedent's family.
In certain circumstances, heirs may be eligible to recover damages for injuries sustained by the decedent before he or she died. Known as 'survival actions' these claims can sometimes be brought along with a wrongful death lawsuit. A survival action may compensate the estate for the decedent's pain and suffering according to the degree of consciousness, the severity of the pain and the duration of the decedents' suffering.
The damages for which you qualify will vary based on the unique circumstances of your case. Our lawyers can help you identify which damages you can recover and work to ensure you receive fair compensation for your loss.
What Is the Statute of Limitations for a Wrongful Death Lawsuit in Utah?
Utah allows for the heirs or the personal representative of the deceased to file a wrongful death claim for two years past the date of death. The statute of limitations is reduced to one year when filing against a government entity. If the defendant's role in the cause of death came to light later, the statute of limitations would start from the date of discovery.
Additionally, according to Utah Code 78B-3-107, a wrongful death claim can still be pursued, even if the negligent party dies. A cause of action arising out of personal injury to a person, or death caused by the wrongful act or negligence of a wrongdoer, does not abate upon the death of the wrongdoer or the injured person. The injured person, or the personal representatives or heirs of the person who died, has a cause of action against the wrongdoer or the personal representatives of the wrongdoer for special and general damages.
If you fail to file your claim before these deadlines, you will likely waive your right to compensation. You want to start the legal process quickly after your loved one's death because of the tight timelines involved. The attorneys of Fielding Law can help you prepare your case so you can successfully file your claim in time to protect your rights.
Do I Need an Attorney?
No laws require you to hire an attorney when pursuing a wrongful death claim, and you may represent your own case. However, the complex legal matters and emotional strain of a wrongful death lawsuit can make it difficult to handle on your own. You may also have trouble correctly determining the value of your damages, which may impact your claim.
Working with an attorney experienced in Utah wrongful death law can increase your chances of having a successful claim. Our attorneys can handle the legal requirements of your case, allowing you and your family to focus on fully grieving the loss of your loved one and getting your affairs in order. Our goal is to help make recovering from your loss as easily as possible.
The death of a loved one is never an easy experience, and filing a wrongful death claim can be one of your first steps toward closure. The attorneys of Fielding Law are here to help you during the unexpected loss of a family member, no matter the circumstances of your case. Contact us for a free consultation to learn about your rights.
This is what our former clients have to say about us:
"Last year I had an accident and suffered head and back trauma. I went to Michael for help and they did a great job. They fought for me and got all my medical, and time loss at my job paid." -Brenda Golderos