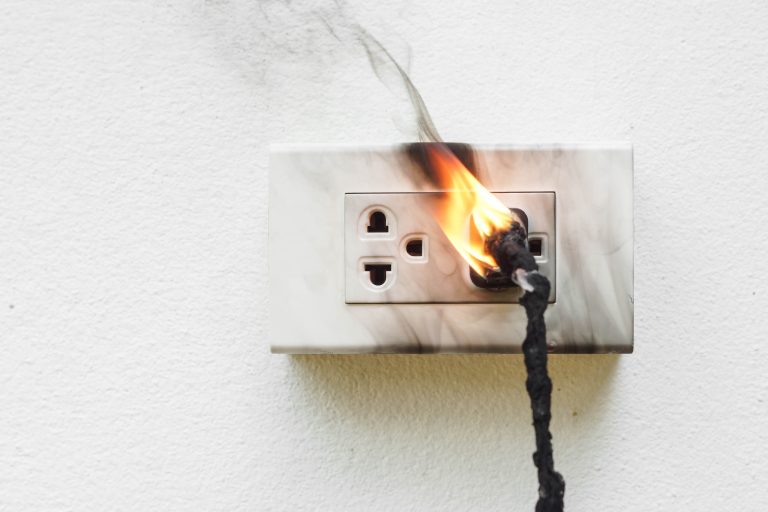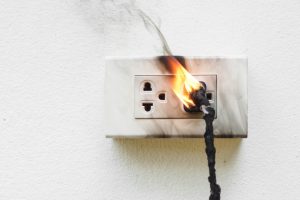 We often hear about defective products on the news when companies announce a recall. These are done to prevent a defective product from dealing serious harm to consumers. For example, auto manufacturers will recall vehicles if they discover a faulty part, and food companies do the same if they find a batch of their product is making customers sick. Products liability laws apply to any industry in which a company provides a product to consumers.
Why Choose Our Product Liability Attorneys?
Big Firm Power, Small Firm Attention
Responsiveness: We will always cater to a client's needs and answer every question they may have about their case.
Specialized Representation: We make sure we know as much as we can to effectively represent you. We do extra research to investigate each claim and are always learning.
Direct Access: We are available 24/7 and will connect with each client one-on-one access.
Reviews: Our past clients have left the lawsuit process satisfied and happy to recommend our work.
Types of Products Liability Cases
Products liability laws apply to many situations in which consumers are harmed due to product defects. These include:
Designs that are dangerous in an unintended way
Issues with instructions and warnings (i.e., unclear, insufficient, or missing labels)
Faulty construction/assembly
Contaminated products
Defective products
Some real-life examples of product liability issues include Johnson & Johnson's recall of Tylenol in 1982 (seven people died from consuming the drug, which was laced with potassium cyanide) and a more recent lawsuit against the same company for its failure to warn women of the risk of developing ovarian cancer linked to talcum powder. Simply being harmed by a product, however, is not necessarily sufficient grounds for a claim.
State and national laws will come into effect, and the injured person must have been used the product as the manufacturer intended and in a safe manner as they outlined in any instruction that accompanied the product. Certain products are also inherently dangerous, and consumers assume a reasonable amount of risk when they purchase and use them.
Filing a Products Liability Claim
Many products liability suits happen on a scale large enough to warrant a class action. Under this type of lawsuit, all individuals whom the defect has affected form a single party, and one member of that group represents the case for all others. If you are harmed due to a product defect, you may consider joining or starting a class action suit.
What Damages Can I Recover From a Product Liability Claim?
Potential damages from a product liability case can vary, depending on the circumstances of your case. The damages refer to the money you can win to help you recover from your case. Most damages are compensatory, with the intention of helping restore you to the condition you were in before the injury. In a product liability case, you may be able to recover:
Medical expenses. Most common would be a head injury. If your injury resulted in physical harm that requires medical care, you can recover the cost of any medical expenses incurred by the injury. This not only includes past treatments and therapies, but also any future expenses your injury may incur.
Lost wages. Some injuries can be serious enough that you must take time off work to recover. When this happens, you can recover any lost income for the time you were unable to attend work. You can claim both past and future lost wages.
Emotional damages. These damages are also known as "pain and suffering." Emotional damages compensate you for any past and future pain, stress, or other non-monetary damages you suffered because of a product liability accident.
Property damage. Defective products can injure you and damage your property. If this happens, you can recover financial compensation for the cost it takes to repair or replace your property.
Punitive damages. Some courts may award punitive damages in product liability cases, though these damage awards are rare. Punitive damages are like fines and work to discourage the defendant's negligent behavior from reoccurring, rather than trying to help you recover from your damages. You may receive punitive damages if the defendant's actions were especially grievous.
Every product liability case is unique and can potentially recover different damages. Fielding Law can help you correctly determine your eligible damages, while providing you with the support of an attorney who will work to help you recover the full extent of your rightful compensation.
How Is Fault Determined?
You will need to prove another party was at fault for your injuries to recover compensation for your product liability claim. Most product liability claims fall under the rules of strict liability, which means you only need to prove the product caused your injury to establish fault, rather than asserting that the manufacturer acted negligently, leading to the injury. In most product liability cases, you will need to prove:
You suffered injury or some other kind of damage
The product involved in your case was defective or lacked proper instructions or warnings for use
The defect or lack of warnings was the specific cause for your injuries
You were using the product as intended when you suffered damages
The last element is one of the most important factors because you will not have a valid claim if you were using the product in an unreasonable manner – such as aiming fireworks at people or objects rather than according to instructions. If there is evidence you were acting negligently in your product use, you may lose your right to compensation.
You can also prove fault through other approaches. If the seller or manufacturer of a product communicates false or misleading information to the consumer about a product that leads to injury (such as inaccurate instructions for safe use), you may be able to prove fault on the grounds of deceit. If a product does not operate as guaranteed as mentioned through warranty, your case may fall under the category of "breach of warranty."
You won't be able to recover compensation without evidence of fault. A skilled product liability attorney can help you determine which approach to proving fault is best for your case and develop the correct strategy to present and back up your claims in court.
Critical Factors in a Products Liability Claim
All products liability claims are complex. These cases involve multiple parties, starting with the victim and his or her insurance company (where applicable). Things get much more complicated moving up the supply chain, as everyone involved in the production of the product requires investigation. Then, courts must consider the company's knowledge of the defect and how it acted with the understanding of the potential hazard. For example, a company that discovered a potential hazard but concealed that information to push a product to market has committed a serious crime.
How Legal Representation Can Help in These Cases
Legal representation is vital in these cases. Individuals simply lack the resources to go up against massive corporations, and even liability issues on a smaller scale will call for a magnitude of attention to detail that a single person cannot achieve. If you hear about a class action suit or believe a defective product caused you harm, contact Fielding Law for more information. Our personal injury lawyers can go over the details of your case and explain the next steps that you will need to take to join or start a class action suit or to open a new case against a product manufacturer, distributer, or any other liable party.