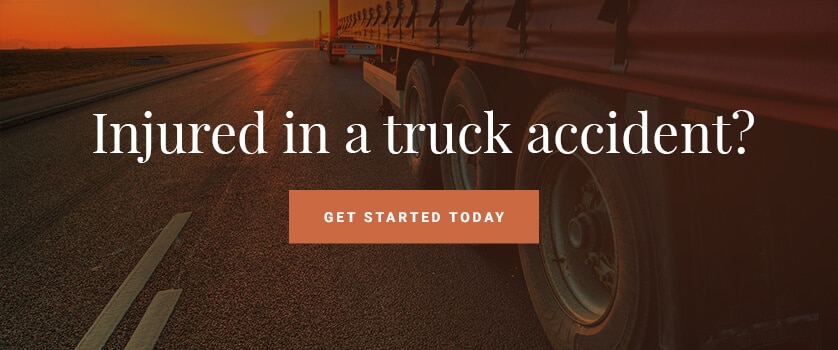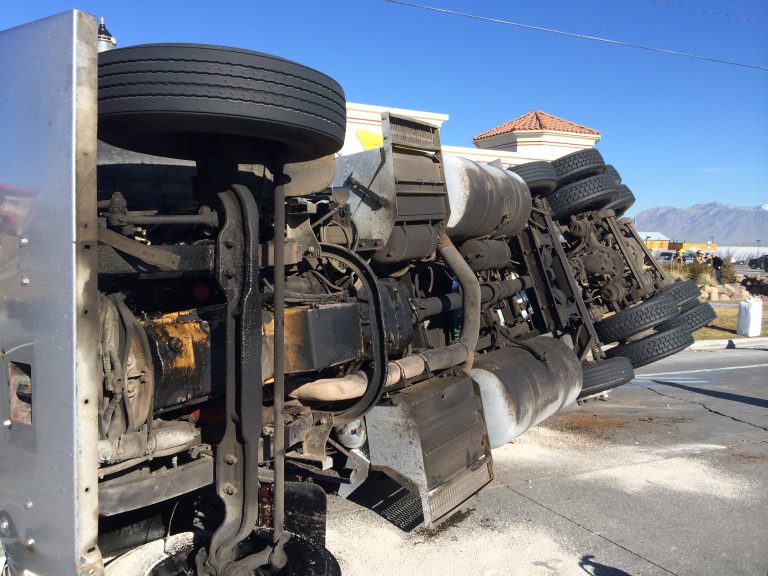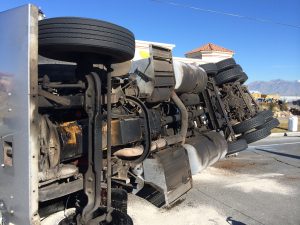 Large trucks travel in and out of Utah by the thousands each day, supporting the local and national economies. While Utah depends on commercial trucks for the transportation of goods, they put regular road users at risk. The enormous size and weight of large trucks greatly increases the damage they do to smaller vehicles in collisions. Victims of truck accidents can face significant losses, including permanent disabilities.
Need immediate legal help after a truck accident? Give our Taylorsville truck accident attorneys a call for a FREE consultation. We are available 24/7 to help you with any questions, anytime.
Why Choose Fielding Law's Truck Accident Attorneys
Crashes with commercial trucks are different from typical car crashes in Utah. They involve the trucking company, its employees, and the company's insurer. Federal law makes trucking companies liable for accidents involving their drivers, equipment, or fleet vehicles. Even if the driver is an independent contractor, the company may be vicariously liable for his or her actions. Suing a trucking company or negotiating with its insurer can be difficult without an attorney. The company may try to take advantage of you and convince you to settle for less.
Speak with a truck accident attorney at any time, Fielding Law is available 24/7
We will protect you from insurance companies who try improper settlement tactics
truck accident injury attorney">Specialized representation: we do not overlook the importance of specialized knowledge. We will research and investigate.
Big firm power, small firm attention
Case results: we have won millions for our clients, read past reviews here.
Working with a truck accident attorney after an accident can improve your chances of going home with maximum compensation. This can mean reimbursement for your medical bills, property damage, lost wages, physical pain, and emotional suffering. If the truck driver was grossly negligent (e.g. he/she was drunk behind the wheel), you may be eligible for additional punitive damages. An attorney can take over communications with insurance companies on your behalf and take care of litigation processes. That way, you can focus all of your energy on healing from injuries.
Quick Answers
Dealing With Insurance Companies After a Truck Accident
If you or someone you love sustained injuries or other damages in a trucking accident, you will have to deal with insurance companies at some point in the process. Trucking companies and their agents have experienced insurance adjusters at their disposal, so negotiating with them requires the skill and knowledge of a trucking accident attorney.
Insurance companies have the benefit of experience and work with many trucking companies following an accident. An insurance claims adjuster may sound sympathetic and sincere during an initial discussion, but it's important to remember that they work for the party you're pursuing a claim against. As such, they don't have your best interests in mind. Trying to negotiate with them on your own, or settling for the first offer they present, would be a mistake. An attorney is best suited to negotiate on your behalf and demand fair and full compensation for your economic and non-economic losses.
Dos and Don'ts When Dealing with Insurance Companies
Following a trucking accident, keep the following dos and don'ts in mind to protect your right to compensation under the law.
Do:
Do save copies of all your medical records and collect as much evidence at the accident scene as possible. Take pictures of the damage to your vehicle, the crash scene, and your injuries. Be thorough when talking to your doctor and telling him or her about all your symptoms. Your medical records will likely become part of the investigation and settlement, so be detailed when relaying information to your doctor.
Do keep written records of your expenses. This may include medical bills, how many days you've had to miss from work, damage to your vehicle or personal belongings, and what you've spent on medical equipment or other things related to your accident.
Do contact a trucking accident attorney as soon as possible. He or she will be the person who looks out for your best interests, not an insurance company. By using and applying civil law, he or she will negotiate on your behalf and demand the best outcome for your situation.
Don't:
Do not admit fault after an accident, even if you think you were partially to blame. Limit your conversations with the truck driver to the exchange of insurance information.
Do not sign any statements or paperwork from an insurance company unless your attorney reviews and approves of it first. Insurance companies may try to get you to sign a medical release or other forms that may be used against you later.
Do not agree to the first settlement opportunity. This is a jumping off point for negotiations, and it usually does not represent the full amount of your injuries, pain, and suffering.
The best way to deal with insurance companies following a truck accident is to hire an attorney to represent your rights as soon as possible. Due to the serious nature of these accidents, truck crashes usually involve large amounts of damages – you and your loved one may have suffered extensive injuries and will require intensive medical care. At times, the rehabilitation and recovery period can take months or more. Hiring an attorney allows you to focus on the healing process while your attorney takes on the responsibility of negotiating with insurance companies and obtaining a fair settlement.
Getting a truck accident attorney involved can also encourage insurance adjusters to take your claim more seriously. He or she will make your case as strong as possible and guide you through the process of getting a settlement that compensates for your monetary and non-monetary losses. If you or a loved one suffered injuries in a trucking accident, contact us and schedule a free initial consultation as soon as possible.
Common Types of Truck Accidents
In our years representing truck accident victims in Taylorsville, the lawyers at Fielding Law have come to recognize some collisions that occur repeatedly. The size and shape of 18-wheeler accidents can make for more serious injuries. Each type comes with its own risks to drivers and passengers. They are as follows:
The Jackknife Crash: The jackknife is a crash type you will only see with large trucks carrying trailers. In these crashes, the trailer swings away from the cab at an acute angle, much like the shape of a jackknife. The driver will have no control over a jackknifed truck and may overturn.
Overturning or Rollover Crashes: Large trucks can overturn, or rollover, if they trip on an object in the road or over a curb. Drivers may overcorrect trucks and lose control, resulting in an overturn. Drivers who speed and take corners too sharply increase the risk of a truck rolling over.
Blind Spot Crashes: Commercial trucks have large blind spots, or "no zones." It is up to a passenger vehicle driver to stay out of these no zones and a truck driver to check as carefully as possible before merging. Sideswipes can occur when a truck merges on top of a smaller vehicle.
Rear-end Collisions: When a large truck rear-ends another vehicle, it can cause serious injury to vehicle occupants. Neck and back injuries such as whiplash are common. If a smaller car rear-ends a large truck, it is an "underride" accident – potentially fatal for the passengers of the vehicle if it goes beneath the trailer.
Wide-turn accidents: The length of commercial trucks requires a wide breadth when making turns. If a truck has to turn left, it will need to swing right and vice versa. This can result in wide-turn accidents, where the truck squeezes or collides with other cars in the truck's no zone. Vehicles should give large trucks plenty of room to make turns.
Recognizing your type of truck accident could point to its proximate cause. For example, knowing that your crash involved a jackknifed big rig could mean the truck driver failed to properly brake, losing control of the vehicle and causing your accident. A thorough investigation of your accident can lead to more definite answers about what may have caused the wreck and who might be responsible.
Who is liable for your truck accident injuries?
Truck drivers have a higher duty of care than private individual drivers for two main reasons: they are driving as a work-related duty and their vehicles are much larger and heavier and, therefore, more dangerous in accidents than smaller passenger cars. When truck drivers fail to adhere to an acceptable duty of care while driving and injure other drivers, their employers incur liability for the resulting damages. The exception to this rule applies to cases where truck drivers use drugs or alcohol, drive without adequate rest, or otherwise act negligently outside the scope of their employers' expectations and requirements.

If a truck defect caused your accident…
If a vehicle defect or faulty truck part causes a crash, the product manufacturer will likely absorb liability. Product manufacturers must ensure their products perform as advertised and include all necessary safety warnings and instructions for proper use. If a defective product causes a plaintiff's damages, the plaintiff does not need to prove the manufacturer was negligent, only that the product in question was defective and the defect caused the accident.
Trucking companies must ensure their trailers are secure and special cargo has the proper safety mechanisms. Cargo like lumber, construction vehicles, small cars, concrete piping, and other large items require special security measures. Companies must also make sure their trucks receive proper maintenance. Tractor-trailers spend more time on the road than most other vehicles and require more extensive maintenance. If poor maintenance causes an accident, the trucking company will likely absorb liability for the resulting damages.
Common Causes for Truck Accidents
One of the most important steps in pursuing compensation for a truck accident is identifying the proximate, or main, cause. Identifying what caused or contributed to the wreck can determine the liable party or parties. Evidence to proof causation may include eyewitness accounts of the crash, a look at the driver's behaviors before the accident, and the electronic logging device on board.
A Taylorsville law firm can help you identify the cause of your accident with an investigation. It may be one of these common reasons:
Driver Error: Truck drivers must obey federal and state laws when operating their vehicles. They must drive safely and prudently at all times. Drunk driving, distracted driving, loss of vehicle control, drowsy driving, and a number of other dangerous practices can all lead to driver-caused crashes. Incompetent or poorly trained truck drivers may also cause accidents.
Speeding: Large trucks cannot operate safely at the same speeds as passenger vehicles. They must drive at speeds that are safe for conditions. Otherwise, maneuvers such as braking or turning can be impossible. A truck's black box may be available to show evidence of the truck driver speeding.
Poor Braking Capabilities: Large trucks need significant distance for safe braking. Loaded trucks require 20-40% more braking distance than other vehicles. It is easy for trucks' brakes to fail on slippery or wet roads or if the trucking company fails to maintain the braking system.
Drowsy Driving: Driver fatigue is a major issue with long-haul truckers. Truck drivers must combat drowsiness by obeying federal hours of service regulations. These include a 14-hour driving limit after 10 consecutive hours off duty and a mandatory 30-minute break per eight hours of driving.
Drunk or Intoxicated Driving: The legal blood alcohol concentration limit for commercial drivers in Utah is 0.04%, half of the 0.08% limit for other drivers. Truckers may turn to drugs or alcohol to stay awake or cope with the pressures of the job.
Equipment failure: Commercial trucks may drive thousands of miles per day. Large trucks require a lot of maintenance to operate safely and efficiently. Lack of vehicle maintenance can result in dangerous part failures and related accidents, such as tire blowouts.
Defective Truck Parts: Sometimes parts fail because they contain manufacturing defects. If this is the case, accident victims may have a claim against the product's manufacturer, distributor, or seller.
Lost Loads: It is up to the people who load the trailer to do so according to stringent federal laws. There are height, width, and weight restrictions on commercial loads, as well as rules for loads that include hazardous materials. Ignoring these rules can lead to disasters such as items falling into the roadway.
Determining the cause of your crash is the first step in pursuing compensation. If you were partially responsible for the accident, you may still be able to recover. Utah is a comparative negligence state, meaning that the courts may allocate a percentage of fault to the injured party yet still award compensation. As long as the injured party's fault is at or below 50%, he or she is still eligible for compensation. The courts will simply deduct the amount by the percentage of fault.
Taylorsville and Utah Truck Accident Statistics
It can be difficult to think about truck accidents objectively, especially if such a crash has recently impacted you or a loved one. Yet studying the data on trucking accidents in the state and local region can help you understand the severity of this issue. Learning about the number of accidents, common causes, and locations of truck accidents can help you increase your own safety. Here are the most recent facts available for Utah and Taylorsville:
In 2016, 25 deaths in Utah resulted from heavy truck crashes. This is a decrease from 40 related fatalities in 2015.
Speeding was the number one cause of all motor vehicle accidents in Utah, accounting for 35% of deaths. Truck drivers must obey trucking-specific speed limits in Utah, which are slower to accommodate the limited capabilities of big rigs.
Heavy trucks were involved in 3,646 drowsy driver crashes in Utah, 2015. Drowsy driving is a significant issue with truckers, as they drive long hours, on strange schedules, and often suffer from sleep apnea.
Salt Lake County had the highest number of car accident deaths from 2013 to 2014, with 66 in a one-year period. This was much more than the second-most county, Utah County, which reported 24 deaths.
Interstate 80 is a major trucking route in Utah. It runs from New York City to San Francisco via Utah. To truckers, I-80 is a network of available routes. Thousands of commercial trucks pass through Utah every day, using I-80 and its freight feeders to carry time-sensitive freight like perishable foods. During harvest season (June through October), refrigerated commercial trucks account for about 40% of total truck traffic on I-80. With so many time-sensitive trucks on Utah's roadways, the odds of a collision are relatively high.
Contact Fielding Law Experienced Attorneys | Available 24/7
Personal Injury Lawyer At Fielding Law, cares deeply about the futures of our clients. We make it our mission to fight aggressively for the recovery injured truck accident victims deserve. We dedicate our full attention to each and every case we accept. We always offer detailed, personal services. Our team won't let a major trucking company take advantage of you after a crash. We'll go up against the defendant in a court of law if necessary to argue for just compensation. To talk to one of our lawyers about your case, call (801) 666-2912, or contact us online. We're happy to discuss your potential claim in person or over the phone, whenever it's convenient for you.
Recent Review From Our Past Clients:
"Michael is extremely bright, hard-working and committed to getting the best possible results for his clients." -Joseph Callister