Accident Liability If Driver Is Disabled in Utah
Posted February 13, 2019 | Uncategorized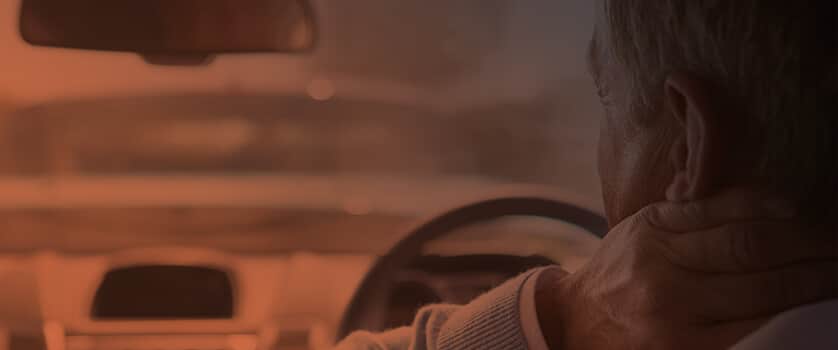 Utah is one of 12 no-fault auto insurance states in the U.S. A driver's own auto insurance will pay for damages, regardless of who is at fault for the accident. As someone injured in a car accident, you will seek benefits from your own insurer, not that of the at-fault driver. Yet you may have a claim against the other driver if your injuries are serious or you lost a loved one in a car crash. The rules of filing a claim may change, however, if the at-fault driver has a disability in Utah.
Proving Fault
Your first step after an accident with a disabled driver is determining fault. You will need to determine fault if your injuries meet the threshold for filing a lawsuit outside of the no-fault system. This threshold is at least $3,000 in medical bills because of the accident, or suffering from the following serious injuries.
Permanent impairment
Permanent scarring or disfigurement
Dismemberment
If you have serious injuries that meet the threshold, you may have the power to hold the at-fault driver financially responsible for your accident. However, you and your attorney will need to prove the other driver's fault for the wreck. The disabled driver may have caused the crash because of a physical or mental limitation, or due to acts of negligence such as distracted or drowsy driving. It will be up to you and your attorney to prove the other driver's fault for the wreck.
Type of Disability
Many disabled drivers can operate motor vehicles thanks to special technologies and accommodations. Although a disability does not mean the driver is more likely to cause an accident, a driver's disability could become a factor in a personal injury lawsuit in Utah. If the driver's condition contributed to the wreck, such as interfering with the driver's ability to maneuver the vehicle, the disabled driver may bear liability for damages. Type of disability, such as vision problems or paralysis, may play a role in a car accident lawsuit if it is relevant to what caused the crash.
Approved Disabled Driver's License
All states permit drivers with disabilities to carry licenses, as long as their disabilities do not prevent the person from safely operating a vehicle. A disabled driver may have some form of special need that could require accommodations for safe vehicle operation. For example, a driver without control of his or her legs may use hand controls to drive the vehicle instead. Disabled drivers may also have restricted licenses, outlining what the driver can and cannot do. Some drivers may not drive at night, for example, or may not carry minor passengers in the vehicle.
Disabled drivers must obtain proper licenses in Utah, and must obey any applicable driving privilege restrictions. If the disabled driver that caused your accident was driving without a license, he or she could be guilty of negligence. It was the driver's responsibility to obtain a license and to obey the rules of the road. A breach of this duty, resulting in a car wreck, is negligence and could make the disabled driver liable for damages.
Insurance for Disabled Drivers
Drivers with disabilities are eligible for the same car insurance policies and prices as other drivers. The Americans with Disabilities Act (ADA) prohibits car insurance companies from charging more for premiums because of a driver's disability. Most disabled drivers carry the same types of insurance policies as other drivers.
All drivers, disabled or not, must purchase at least the minimum amount of required car insurance before driving. As the victim of a car accident in Utah involving a disabled driver, you may have the right to file a claim with the at-fault driver's insurance company for damages. Otherwise, your own insurer may provide benefits. Speak to a Salt Lake City personal injury attorney to move forward with your case.