Who Can I Sue If a Delivery Truck Hit Me?
Posted February 14, 2019 | Personal Injury Blog
Escalating online buying in America has led to an enormous increase in the number of delivery vehicles on the roads. Delivery vehicles from UPS, FedEx, USPS, Amazon, and others drive millions of miles every year dropping off mail and packages. Accidents involving delivery trucks are inevitable. If a delivery truck crashes into you as a driver, bicyclist, or pedestrian, you may have the power to hold the company liable for damages.
What to Do After Being Hit by a Delivery Truck
If a delivery truck in Utah hits and injures you, discuss your options with a Salt Lake City truck accident lawyer. An attorney can investigate your wreck, determine fault, and help you file a claim with an insurance company or the courts, as applicable. Working with an attorney can strengthen your case and let you focus on healing.
Utah's Fault Laws
Utah is a no-fault car insurance state – one of only 12 in the U.S. Injured car accident victims cannot file lawsuits against at-fault drivers unless their injuries meet a certain threshold. This threshold is either $3,000 in medical bills or a serious injury or permanent disability. If your injuries do not meet this threshold, your only outlet for recovery will be through your own auto insurance company. You will not have grounds to file a lawsuit against a delivery company or other party for non-serious personal injuries.
If your injuries are catastrophic, if they caused permanent disfigurement, or if you lost a loved one in a delivery truck accident, you may have the option to file a claim against the at-fault driver or company's insurance provider. A personal injury lawsuit against the responsible party could result in greater compensation than an insurance claim alone. You may be eligible to recover for your medical bills, property damages, lost wages, and pain and suffering. One of the first steps in filing a lawsuit is identifying the liable party.
Who Is Liable for Delivery Truck Accidents?
Delivery truck accidents can stem from many different causes. Lack of fleet maintenance, mechanical breakdowns, equipment malfunctions, poorly loaded trucks, distracted drivers, speeding, drunk driving, bad weather, poorly designed roads, and pressure from an employer could all contribute to a delivery truck accident. Identifying the at-fault party requires an investigation of events.
The driver: A reckless, negligent, or distracted delivery driver could be legally responsible for causing an accident. If the driver was on the clock at the time of the collision, however, his or her employer will be vicariously liable. Employers are responsible for the actions and misconduct of their employees in Utah.
The company: If the delivery truck driver worked for a private company, such as UPS, Amazon, or a local restaurant, the business owner could face liability for damages if the driver caused the wreck. The business owner may be responsible for damages if it or one of its employees contributed to the crash.
The government: If a government entity such as the United States Postal Service (USPS) or one of its employees caused your car accident, you may have a claim against the government. In Utah, you or your attorney must file a Notice of Claim with the at-fault entity within one year of the injury. The government may also be liable if a defective roadway in Utah contributed to the crash.
Other potentially liable parties for your delivery truck accident include auto part manufacturers, third-party drivers, and property owners. Determining the appropriate defendant(s) is one of the first steps toward obtaining compensation through a personal injury lawsuit in Utah. Keep in mind, however, you will not need to determine fault if you did not suffer personal injuries, as you will not have the right to file a claim outside of the state's no-fault system.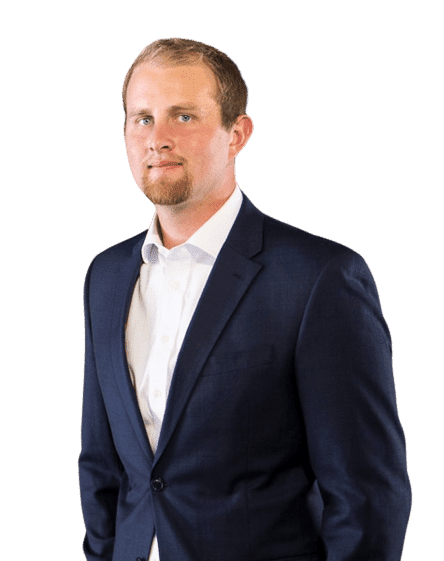 Text edited by Mitchell Fielding, a personal injury lawyer and partner at Fielding Law. Mitchell is known for his hard work ethic, friendly personality and dedication to the law. You can find out personal injury law offices in Taylorsville, UT and Mesquite, TX.