Fielding Law Personal Injury Attorneys: A Firm with a Difference
Posted October 24, 2023 | Personal Injury Blog
In a world of clamorous personal injury commercials, flashy billboards, and relentless legal advertising, it can often feel as though the entire personal injury landscape is reduced to a single mantra: money, money, money. But there is one firm that stands out distinctly in this crowd, striving to make a difference for every client they represent – Fielding Law Personal Injury Attorneys.
Prioritizing Client Savings Over Profits
At the heart of Fielding Law, there's an unwavering belief that the needs of the client always come first. While every law firm needs to make a profit to stay afloat, Fielding Law stands out by being fiercely committed to saving clients' money. While other firms might settle quickly to move onto the next case, Fielding Law is dedicated to ensuring that clients receive maximum compensation without unnecessary costs.
Reducing Medical Bills: A Personal Mission
Accidents can happen in the blink of an eye, but their financial repercussions can last a lifetime. Medical bills, often inflated and overwhelming, can become a significant burden for accident victims. At Fielding Law, there's an intensive focus on working relentlessly to bring down these medical bills. Through skilled negotiations with healthcare providers and insurers, the firm works to reduce or even eliminate some of these medical expenses, ensuring clients aren't burdened with insurmountable debt.
A Holistic Approach to Client Service
While many personal injury firms are eager to flaunt their victory statistics and high-dollar settlements, Fielding Law places emphasis on the holistic well-being of their clients. Their lawyers understand that winning a lawsuit isn't just about the money—it's about helping clients find closure, heal, and move forward. It's a comprehensive approach that takes into account the emotional, physical, and financial toll of an accident.
Transparent Communication and Ethical Practices
Fielding Law is built on the pillars of transparency and ethics. Clients are kept in the loop at every stage, ensuring they are fully aware of the proceedings, potential outcomes, and strategies being employed. There are no hidden fees or charges, and every decision made is with the best interest of the client in mind.
A Record of Excellence and Trust
Fielding Law has consistently demonstrated excellence in their field. But more than just victories in the courtroom, the firm has built an enviable reputation for trust. Their countless testimonials from satisfied clients speak to their dedication, skill, and the genuine care they extend to every individual they represent.
In Conclusion
In an industry where the dollar sign often overshadows genuine client care, Fielding Law Personal Injury Attorneys stands as a beacon of hope. Their unwavering commitment to client savings, dedication to reducing medical bills, and holistic approach to service underscores the fact that in the legal arena, there's a firm that truly believes in putting people over profits.
If you're seeking representation that truly prioritizes your well-being, both financially and emotionally, then look no further than Fielding Law. They're not just attorneys; they're your advocates, dedicated to fighting for your rights and ensuring you get the justice you deserve.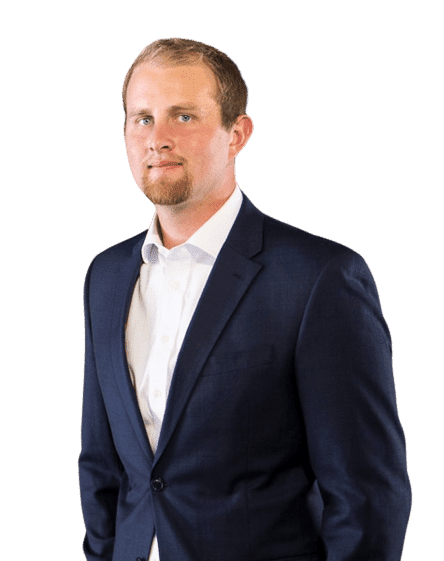 Text edited by Mitchell Fielding, a personal injury lawyer and partner at Fielding Law. Mitchell is known for his hard work ethic, friendly personality and dedication to the law. You can find out personal injury law offices in Taylorsville, UT and Mesquite, TX.