Mesquite Bus Accident Attorney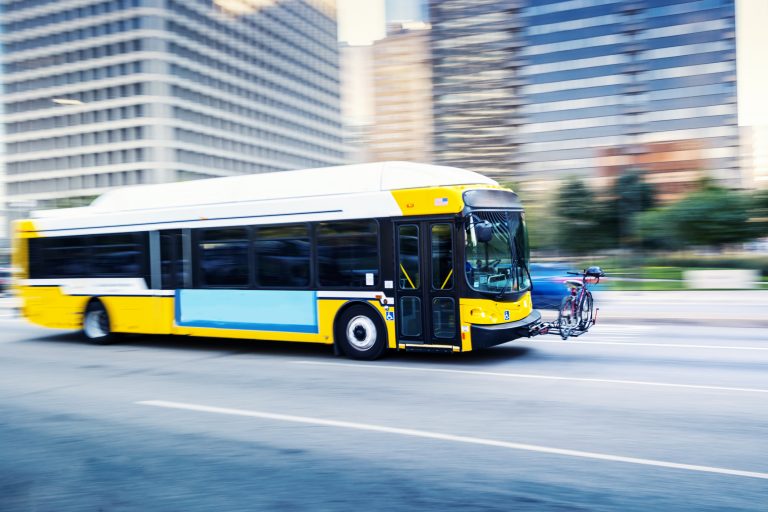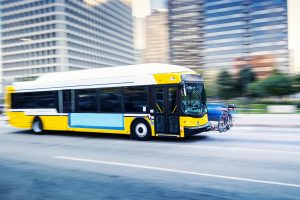 When drivers get into accidents with other passenger vehicles, they handle the subsequent legal entanglements as private individuals. The rules are different when a person suffers injuries and other damages from a bus accident. Buses are "common carriers," or businesses that provide transportation to the public as a paid service. It's important for residents in the Mesquite area to know how to approach a legal claim against a common carrier.
How Can Our Bus Accident Attorneys Help?
Suing a common carrier is usually more complex than suing another private individual. The complexity escalates further if the plaintiff is suing a publicly operated common carrier. Suing a government agency requires meeting very strict filing deadlines. It's vital for anyone in the Mesquite area who has suffered injuries and other damages from common carrier accidents to secure reliable legal representation. Contact the Fielding Law team to schedule a case evaluation about your bus accident claim. One of our Mesquite bus accident lawyers will meet with you to review your case and guide you toward successful litigation.
At Fielding Law, we believe in providing our clients with close one-on-one interaction with one of our local injury attorneys. We work hard to maximize the compensation our clients receive in their claims, and we operate under a contingency fee billing structure. This means our clients only pay legal fees if we win.
Call Fielding Law in Mesquite today to get FREE consultation (214) 661-1537 | Available 24/7
Establishing Negligence in Bus Accident Claims
Just like a Mesquite personal injury claim against another private citizen, a plaintiff in a bus accident case will need to prove the defendant's negligence to win his or her lawsuit. Since common carriers are businesses that provide transportation as a paid service, they have a higher duty of care than other drivers and must take all appropriate measures to ensure passenger safety. If a common carrier employee acts negligently, the employer will likely incur liability for any resulting damages.
A plaintiff suing a common carrier will need to prove four things to succeed in a personal injury claim against the carrier:
Duty: The plaintiff must demonstrate that the common carrier owed the plaintiff a duty of care.
Breach of duty: Next, the plaintiff must prove how the defendant violated this duty of care. This could include driving at unsafe speeds, failing to accommodate passengers with disabilities, or otherwise driving irresponsibly.
Causation: The plaintiff must be able to prove that his or her damages resulted from the common carrier's negligence and not some other cause.
Damage: The plaintiff can only sue if he or she suffered a measurable injury or incurred some kind of tangible loss.
Damages in Bus Accident Claims
Plaintiffs in bus accident claims can secure various types of compensation. In cases involving gross negligence, a judge may award punitive damages to discourage similar actions in the future. Other damages may include:
Medical expenses: The plaintiff can sue for all of the medical expenses resulting from a bus accident, including hospital bills, surgery fees, rehabilitation costs, and any costs for necessary ongoing treatment.
Pain and suffering: The judge hearing the case will assess the plaintiff's injuries, and consider expert witness testimony, to determine an appropriate amount of compensation for the plaintiff's physical pain and mental distress resulting from his or her injuries.
Property damage: The plaintiff can sue for the costs of replacing or repairing personal property damaged in the incident.
Lost income: If a plaintiff's injuries prevent returning to work, the plaintiff can sue for the wages lost in that time.
If you have any additional questions regarding your bus accident claim in Texas, or any other Mesquite car accident questions, our attorneys are here to help. Call or fill out a contact form and someone from our team will reach out as soon as possible, no strings attached. Your first consultation is free, don't wait, get help to get the compensation you deserve.