What Questions Should I Ask My Car Accident Lawyer?
Posted February 9, 2023 | Personal Injury Blog
A car accident can change your life in the blink of an eye. Not only can it cause thousands of dollars worth of damage to your vehicle, but it can also result in serious injuries that can affect your ability to work and take care of your family. 2019 statistics note that nearly two billion people received injuries that year during car crashes, with many of them severe enough to cause permanent bodily trauma.
The aftermath of a car crash can cause you untold stress and worry as you work to recover from your injuries, but reaching out to an attorney can guide you through a lawsuit if you believe the crash was the cause of someone else's negligence. Knowing which questions to ask your attorney as well as how to handle yourself once you decide to file a case can keep you well-informed during the process.
List Your Concerns 
Many attorneys offer free initial consultations and preparing yourself to meet one or more is a fine first step. As you browse attorneys online or ask friends and family for references, make a list of your concerns as well, such as:
Attorney fees 
Your current mobility 
Insurance claims and liability 
Comparing attorney costs based on whether any work on contingency may help you narrow the field and give you an opportunity to hire legal help without having to sacrifice any savings because lawyers who offer contingency do not collect any payment unless they win the case. Most attorneys can tell you upfront what percentage of your award they collect afterward.
Questioning Your Attorney 
Once you choose an attorney, you can gain confidence by asking a variety of questions regarding your accident, injuries and any concerns you might have for the future. While each car crash case is different and many factors may affect the outcome, asking a few general questions can help you feel more comfortable as you grow a relationship with your attorney.
What Happens First? 
During your first meeting as a client, your attorney may ask you a series of questions to gauge how he or she might approach your case. They may ask for any photos or police reports to get a mental picture of how the crash might have occurred.
Your attorney may also ask whether you believe you played any part in causing the accident. Even the most innocuous action might make you partly liable; for example, if the driver who hit your vehicle at an intersection failed to pay attention because he or she was texting but you took the yellow light without braking out of caution, a judge may find that both you and the other shares blame for the accident. Remaining truthful as possible helps your attorney build a solid case.
What Documentation Should I Provide? 
Documentation can provide your attorney with facts and proof that support your car accident case. You can include different types of documents, including:
Police reports 
Insurance adjuster reports and claims 
Photos of the accident scene 
Medical reports and bills 
Lost wage letters from your employer 
Your attorney may collect as much documentation as possible as part of the case by contacting the source directly, such as from your insurance provider.
How Long Will It Take To Settle? 
The length of a car crash injury case may vary depending on the severity of your injuries and whether your attorney must argue who caused the crash. Questions related to liability can lengthen the time your lawyer spends in the courtroom, but in most cases, the span for most cases like this runs from a few months to slightly over a year.
What Type of Damages Can I Submit? 
If the crash resulted in serious injuries for you, you may have the opportunity to claim a variety of damages. Most relate to financial loss and may include:
Medical bills 
Loss of current/future wages 
Cost of rehabilitation 
The cost of repairing/replacing your vehicle
You may also want to ask your attorney about a claim for pain and suffering related to punitive actions, or those that were especially negligent or careless. For example, if a bartender served someone underage and that person drank too much, got behind the wheel later and hit you, that may fall under negligent behavior on both the driver's and bartender's part, particularly if the bartender realized the patron was already intoxicated.
Should I Avoid Discussing My Case? 
Learning how to protect your case and its validity can improve your chances of a positive outcome. Even what seems like casual commenting on social media might harm you later, especially when multiple people discuss the details with others. The defendant and his or her lawyers may track you on social media platforms such as Facebook and Instagram and use all of this data against you in court.
If you must vent about your case, choose one trusted friend who can keep its details in confidence. If insurance companies representing the defendant try to contact you, let them know to forward all their questions or settlement offers to your attorney. One misguided social media post can cause your case to topple, so you may want to treat it as you would any other personal matter.
Will We Settle Out of Court? 
Whether your case goes to trial will likely depend on the type of injuries you received and the willingness of the defendant's insurance company to offer a fair settlement. While this is certainly a possibility, it is only one of several outcomes. If your case goes to trial but you are not physically fit to attend, you can give your attorney permission to speak for you.
Obtain Legal Help Now 
Recovering from injuries you suffered in a car crash can take weeks or even months, and the added stress of medical bills and lost wages may slow the process. Working with an attorney can take the legal burden off your shoulders and the worry caused by the many facets of filing a lawsuit. At Fielding Law, we want to offer assistance, guidance and personal representation. Contact us today and let us guide you toward a brighter future.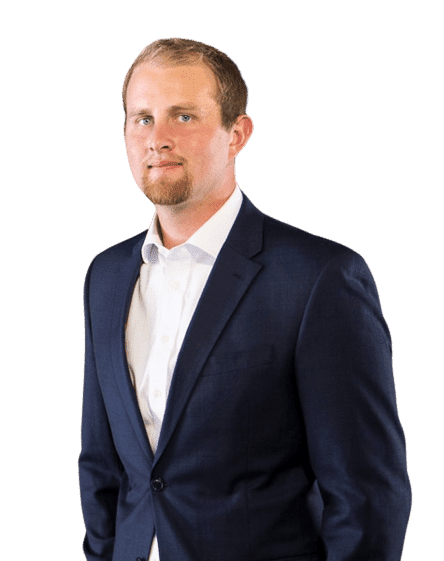 Text edited by Mitchell Fielding, a personal injury lawyer and partner at Fielding Law. Mitchell is known for his hard work ethic, friendly personality and dedication to the law. You can find out personal injury law offices in Taylorsville, UT and Mesquite, TX.